Posted by Craig on December 8, 2018 11:55 am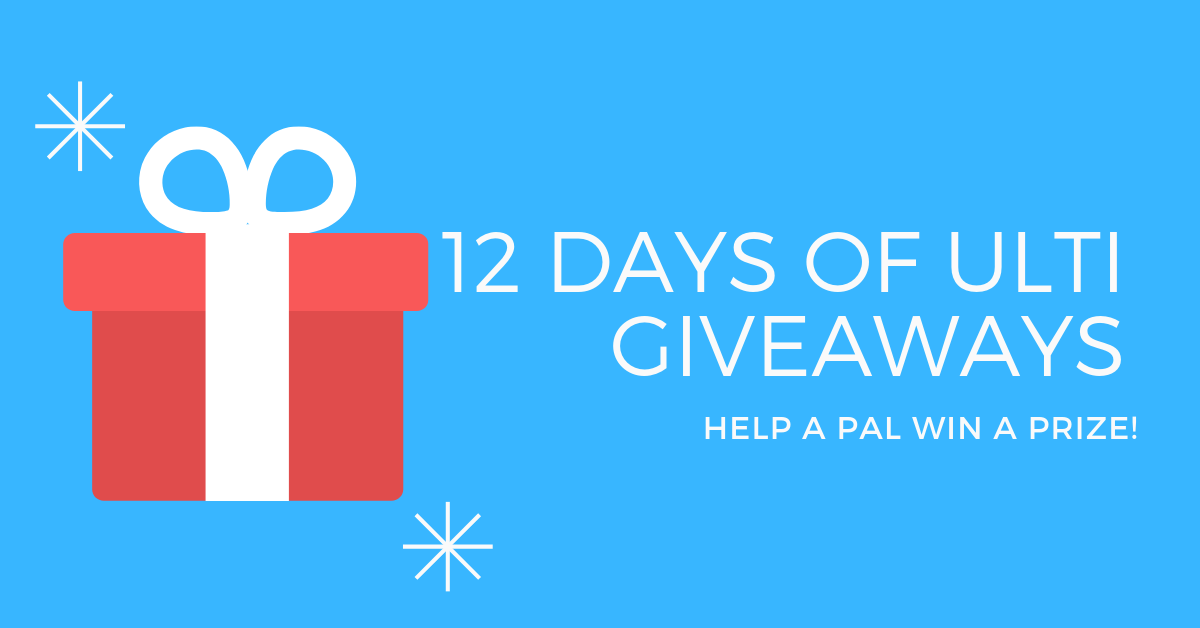 T'is the season for giving… it's our 12 days of Ulti Giveaways for 2018!  Help a pal win a prize by tagging them in our daily giveaway posts on Facebook.

How it works:
Starting Wednesday December 12 we will have a daily giveaway post on Facebook posing a question where you tag a friend that you feel best fits the question.
The following day, we will randomly select a winner… the winner will be one of the tagged people. So, you have the chance to help a friend win a prize! Easy-peasy!
Prizes will be mailed in early January.
Happy Holidays Everyone!