Posted by Kristine on November 27, 2020 9:18 am
Help us spread some positivity and appreciation through our 12 days of Ultimate Giveaways this year!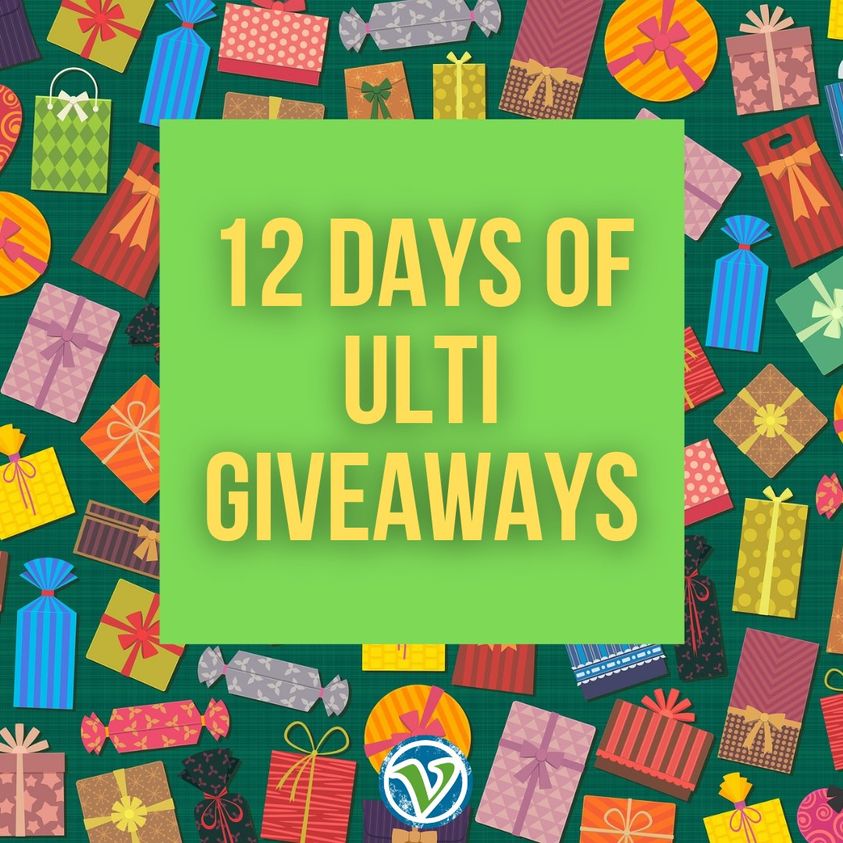 You can help a friend win a prize by tagging them in our daily giveaway posts on Facebook.
How it works:
Starting December 1 in the afternoon, we will have a daily giveaway post on Facebook posing a question where you tag a VUL Ulti friend that you feel best fits the question. You have until 10 a.m. the following day to tag your friend.
The following day, we will randomly select a winner from one of the tagged people. So, you have the chance to help a friend win a prize! Easy!
Prizes will be mailed in early January.
Please note:
To make your entry count, tag your friend in a new comment rather than replying to someone else's comment.
We love that people around the world are engaged with our posts, but we do not ship prizes internationally.