Posted by Craig on November 28, 2018 2:53 pm
We're fortunate to live in this beautiful city where we can play ultimate year-round! With that said, we've got plenty of options for you to choose from to stay fit this winter, including a NEW 5-on-5 GRASS league!
Winter League 2019 Registration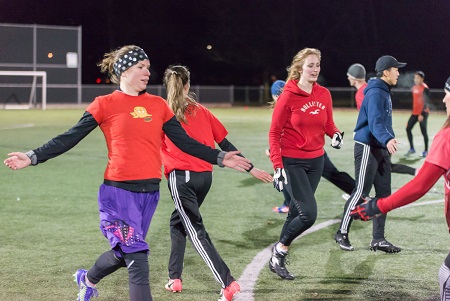 Our Adult Winter League options include:
​Finding a Team
Indoor, Winter Grass, Parity and New West Hat are all Hat leagues, so you register by yourself or with 1-2 friends and we form all of the teams.
Winter Turf is a Standard league, where teams register for the league. If you don't have a team, read how to Find a team to play with. If you can't find a team, Placement registration will open on December 28. With that option, you can then register by yourself or with 1-2 friends, and we will attempt to form some teams. Read more about placement registration.