Posted by Executive Director on January 9, 2020 12:00 pm
Update Jan 23
Added 9th person to the list of Board candidates.
---
Our Annual General Meeting is our most important gathering of the year!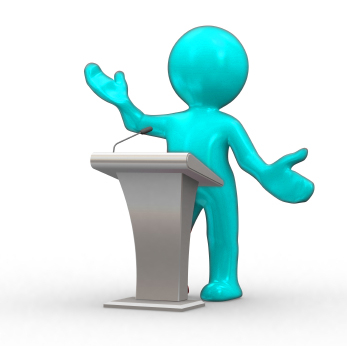 Our 2019 AGM has been rescheduled a second time to Wednesday January 29, 2020.  Still at Heritage Hall, 3102 Main St in Vancouver.
Highlights
Tapas & drinks during registration - Save a cup by bringing your own!
Annual reports from the Board and Staff
New Business - See below
Question & Answer period
Board Elections - View candidates
Social with more beverages after the meeting 
Registration & Timing
The AGM is open to all members of the Society. A member is anyone who has registered and paid to play a league or other program that ran in 2019.
Registration will be from 6:15-7:00pm, and you cannot vote without registering. The meeting will start at 7:00pm and run for about 2 hours, followed by the social. Those who cannot attend may vote by proxy: complete a proxy form  (updated Jan 20) and give it to a registered member to vote on your behalf (limit of one proxy per member present). 
Board Elections
The Board of Directors is responsible for the governance of the Society. This includes strategic leadership, policy development, and various forms of oversight to ensure the organization fulfills its Mission and achieves its Vision. See the Board FAQ for more information on what's involved, or email the Board via board@vul.ca or the Executive Director via craig.woods@vul.ca if you have any questions. We also recommend reviewing our Strategic Plan to get a sense of the organization's current focus. 
Four Board positions are up for election. We're looking for those with experience in HR, law, senior management, business, non-profits, or community leadership, but we encourage all VUL members to consider the opportunity. Nominations are now closed. 
View the list of current candidates for the 2019 Elections! 
Candidates with limited Board experience will be asked to attend Vantage Point's Board Fundamentals workshop on Feb 24. The fee will be covered by the VUL.
New Business
Proposed new business must be submitted to the Board of Directors at least seven days prior to the AGM.
There are 3 items this year: 
Synturf fields: Comments from Joe Davis, with a motion to "measure the heavy metals content in all the fields VUL uses that are artificial."
Bylaws: Motion from Rob Adams, Director at Large: "Be It Resolved as a special resolution that the current VULS Constitution and Bylaws dated Nov 2016 are rescinded, and the new Constitution and Bylaws, dated Jan 15, 2020 and submitted to this meeting, are approved and will be effective immediately upon filing with and acceptance by the Registrar of Societies of British Columbia."
Capital Fund: Motion from Brett Anderson, President: "Be it resolved that the members of the VULS permit an expenditure of up to $30,000 from the VULS Capital Fund over the next 24 months to upgrade VUL financial systems and processes."

We collect a small capital levy from teams in our large leagues, and funds are allocated to special projects with approval of VULS members. Previous uses include field upgrades and the website. 
 
We hope you can join us on January 29!