Posted by Youth Marketing on April 28, 2019 11:34 pm
The VUL is excited to announce the tryout dates for the Misfit (Vancouver), Vortex (Fraser Valley), and Strike Programs (Richmond). These three programs provide opportunities for high school players to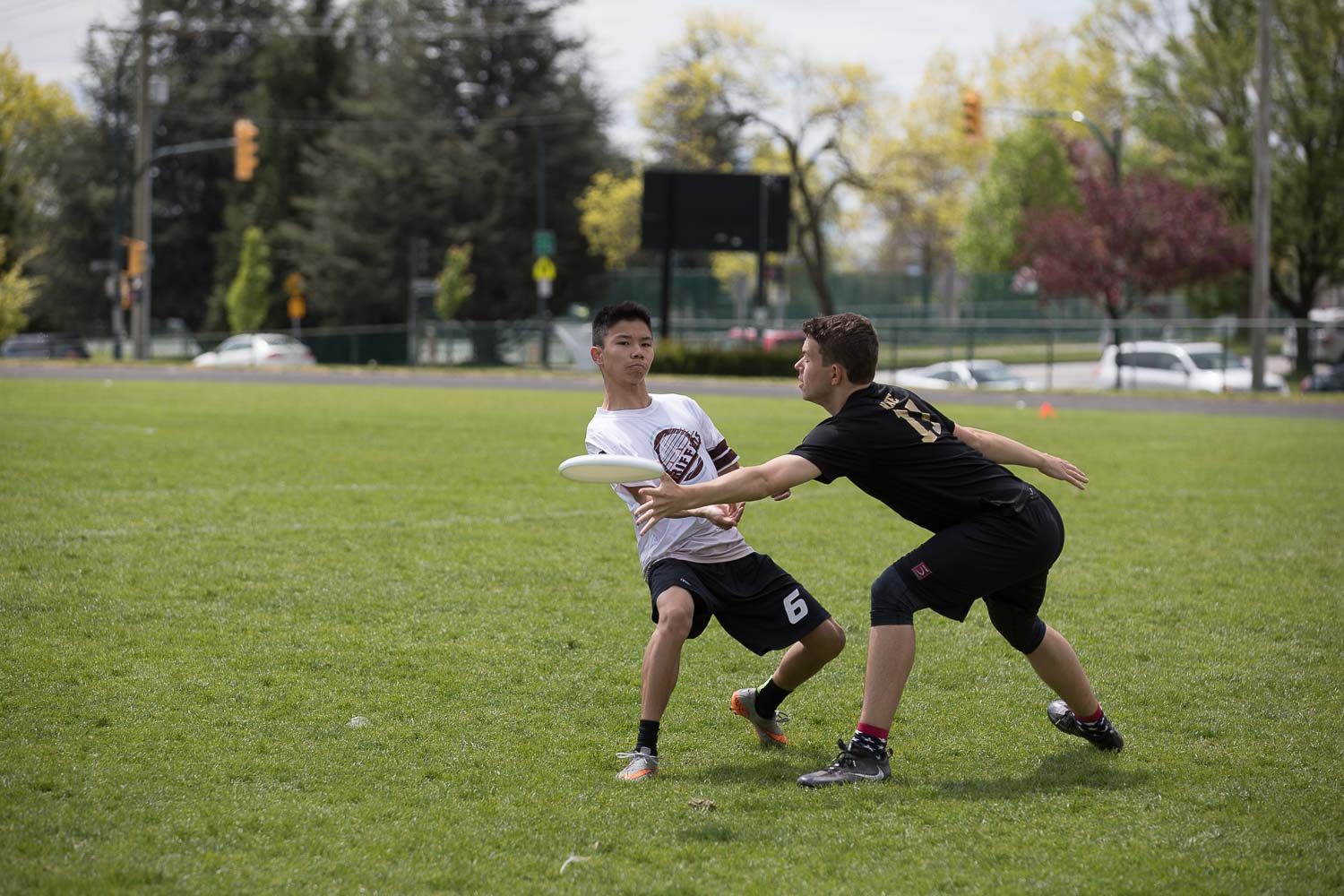 continue playing ultimate and competing throughout the summer on various club teams, ranging from competitive (aiming to qualify for Canadian nationals) and development (playing regionally and working on skill development). 
Misfit Ultimate was created in 2007 and has produced multiple championship-winning teams and many notable alumni, including Kevin Underhill, Sam Mew, Tim Tsang, and Judith Yeo. Recent years have seen the Misfit program field 8-12 teams each summer. In 2018, both the Open and Women's Eclipse teams brought home silver medals from CUC. 
Vortex Ultimate was formed in 2005 and has also had a long history of high placements at the Canadian Championships. In fact, on the women's side, Misfit and Vortex have met each other in the national final multiple times throughout the years. The Open team took bronze at CUC last year, and in 2018 the Vortex program fielded 10 teams. Notable alumni from the Vortex program include Gagan Chatha, Lauren Kimura, and Brianne Wager. 
Strike Ultimate (formerly Savage Ultimate) was formed in 2015 to provide a regional option for Richmond youth to play ultimate in the summertime. In 2018, Strike had four teams, and Savage Open finished fourth place at CUC 2018. 
These three programs run from late May/early June to August. There are three options for players to consider: touring (for those who want to compete at the Canadian Ultimate Championships), regionals (for those who don't qualify for touring or wish to compete only at the B.C. Ultimate Championships), and the developmental Thunderclub (Misfit) and V-Club (Vortex). 
Some important dates for the 2019 summer season are as follows: 
Tryouts: 
Misfit 

Touring: May 28, 30 & June 2
Regional: Jun 4, 6, 8

Vortex

Touring: May 11, 20 
Regional: May 12, 20 

Strike
Tournaments: 
Misfit Cup: June 22-23 
BC Ultimate Championships: July 13-14 
Vortex Cup: TBA (during CUCs, for regional teams) 
Canadian Ultimate Championships: August 11-14, Edmonton, AB
More information about Misfit tryouts can be found here; details about Vortex tryouts are here; and Strike tryout information can be found here.