Posted by Marketing Manager on November 29, 2017 4:20 pm
We are so lucky to live in this beautiful city where we can play ultimate year-round! With that said, we've got plenty of options for you to choose from to stay fit this winter, including our first ever goaltimate league!
Winter League 2018 Registration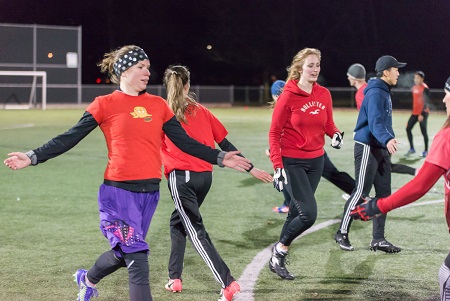 Our Adult Winter League options include:
​Finding a Team
 Indoor, Goaltimate, Parity and New West Hat are all Hat leagues, so you register by yourself or with 1-2 friends and we form all teams.
Winter Turf is a Standard league, so you'll need to find a team to play with! Read how to Find a team to get playing in this league.