Posted by Kristine on October 12, 2020 12:30 pm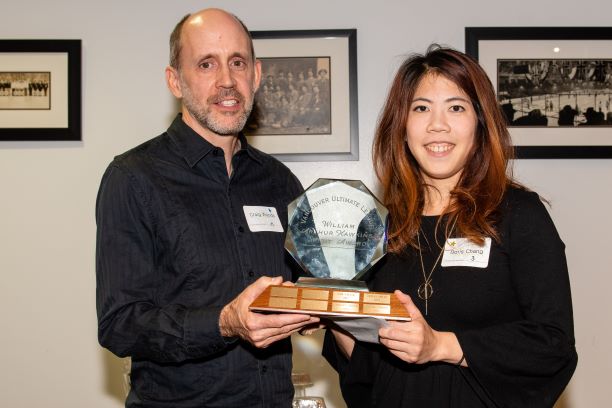 Spirit of the Game is one of the reasons so many of us cherish this sport. We love Spirit at the VUL, and celebrating others who do, too.
Every year, we recognize two members of our community with our top individual awards, the William Arthur Hawkins Spirit Award and the Laurel Stroppa Atwood Spirit Award.
VUL players nominate other members who they feel are most deserving - those who embody ultimate's values of mutual respect, fair play, and inclusivity, while sharing their joy of playing with others. The Board of Directors selects the final winners. View the list of past recipients
2020 Nominees
This year's nominees, in alphabetical order, are:
Sarah Cawston-Stewart
Francine Chartier
Zuriel Gonzalez
Cheryl Mano
Edward Phillips
Rob Taylor
Virginia Watson
Melissa Woodward
This year we will announce winners at our Annual General Meeting.
Congratulations to all 2020 nominees! Your contributions to the VUL community are very appreciated!
Note: as part of our goal to be more inclusive of all genders, as of 2017 we stopped specifying one male and one female award.
Photo: 2019 William Arthur Hawkins Spirit Award recipient Doris Chang accepting the award from VUL Executive Director Craig Woods.