Posted by Craig on June 20, 2019 10:26 am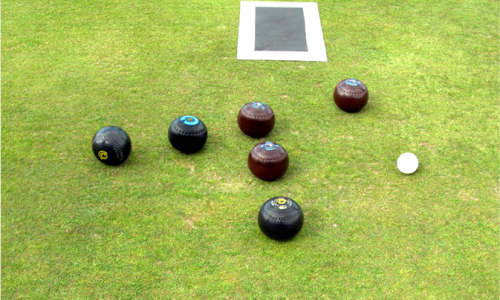 Switch up throwing plastic for a night in favour of throwing lawn bowling balls...
Add to that food, beer, cider, and teammates to enjoy the fun together on a Friday Night and we've got ourselves a party!
Much like curling, lawn bowling balls curl when you throw them. Each team has 4 people that throws 2 balls each. The  team who has the closest balls to the "jack" scores points, depending how many they have they are the closest.
Whether you've played before or not, you'll have a blast… And don't worry, as part of the event, you'll receive instructions of how to play.
Dress in White!
It wouldn't be lawn bowling if we didn't all dress in white… So find your favourite white clothing to adorn…
We'll have some prizes for best dressed!
Schedule
Friday, August 9 at Granville Lawn Bowling Club from 6-9 pm. 
6-6:30 PM - Arrival and Food/Drinks (Sandwiches, Appetizers, Beer and Cider)
6:30-9 PM - Lawn Bowling, Beers and Cider
Registration
Assemble your team of 4 and register now.  $140 per team includes lawn bowling, food (sandwiches and appetizers) and 1 beer/cider. You'll be able to purchase additional beer/cider for $5 each. 
Space is limited!