Posted by Craig on August 6, 2014 11:25 am
Written by Tournament Director, Jeremy Quan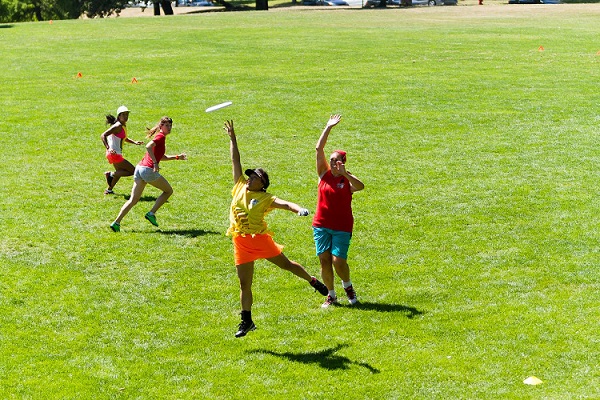 On July 26 and 27, the VUL hosted Vancouver's infamous Babes "N Hats XXII.  This weekend of randomly made teams by the means of a draw brought together players from around the city to as far as Seattle.  It was perfect weekend of sun-drenched weather, recreational ultimate, and making new friends; overall, the two days was a great success among players and organizers.  
The first day of pool play showcased some of Vancouver's best league and elite players; it was clear which teams were going to be crowd favourites to win the coveted cup. With the hot weather and each team playing four games throughout the day, it was clear that teamwork, endurance and proper hydration would favour the teams heading to the winner's bracket.  
Sunday came with high stakes; Not only does the winner of the tournament get the cup and two bottles of champagne, but other teams had the opportunity to receive two bottles of white wine, 24 cans of beer, or a gin and tonic mixer kit.  After a hard fought day or ultimate and possible dehydration from the night before's Crazy Hat Party, Black and Blue duked it out to finally decide on sharing the white wine between the two teams.  Red won the gin and tonic mixer spirit prize.  Mud ended up drinking champagne from the cup that day after a hard fought battle by Lime Green.  The day was well supplied by the lovely BBQ attendants, and the weekend couldn't have been successful without the amazing volunteers.
You can view photos from the tournament in the Babes 'N Hats 2014 Album on Facebook.