Posted by Craig on September 4, 2013 4:15 pm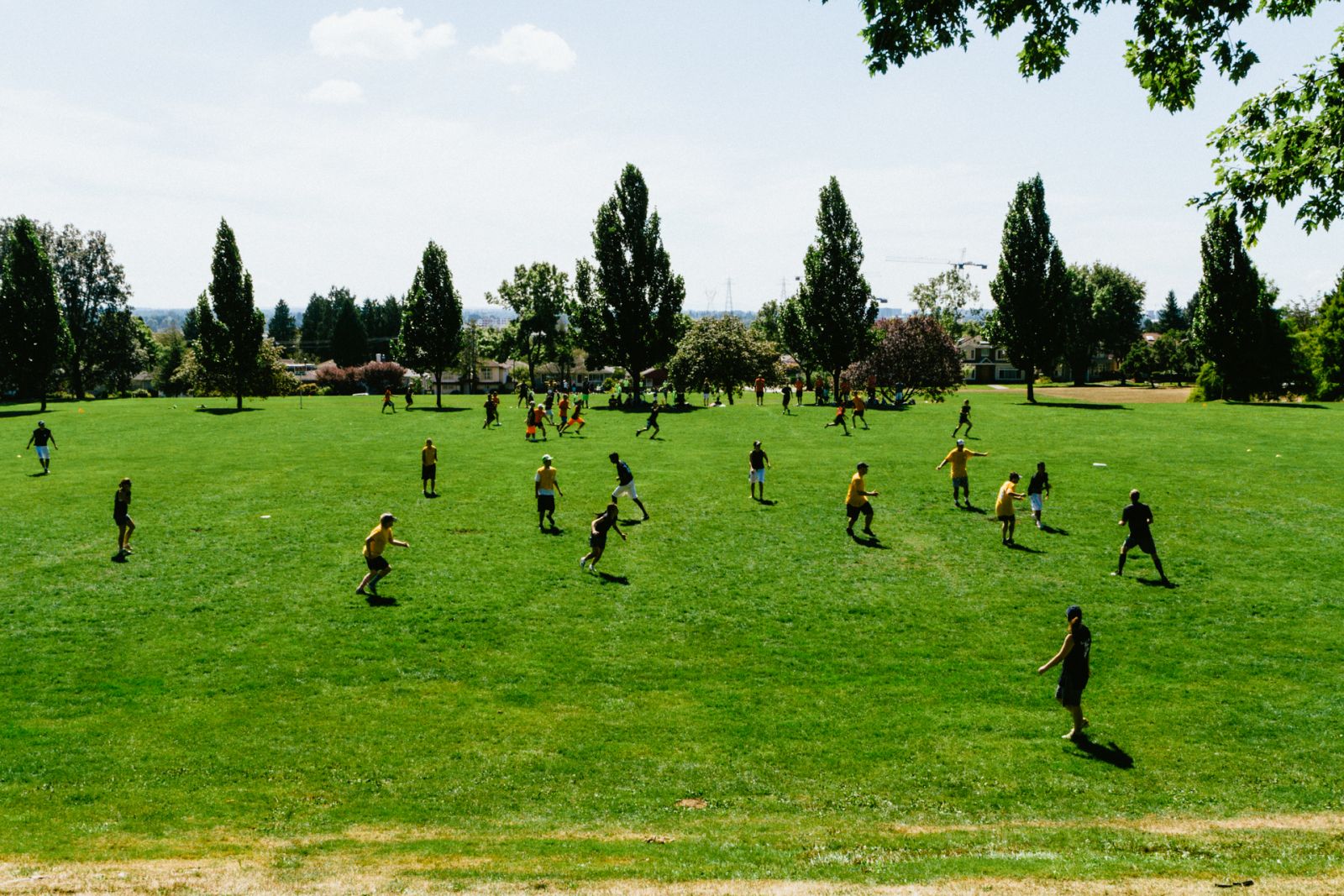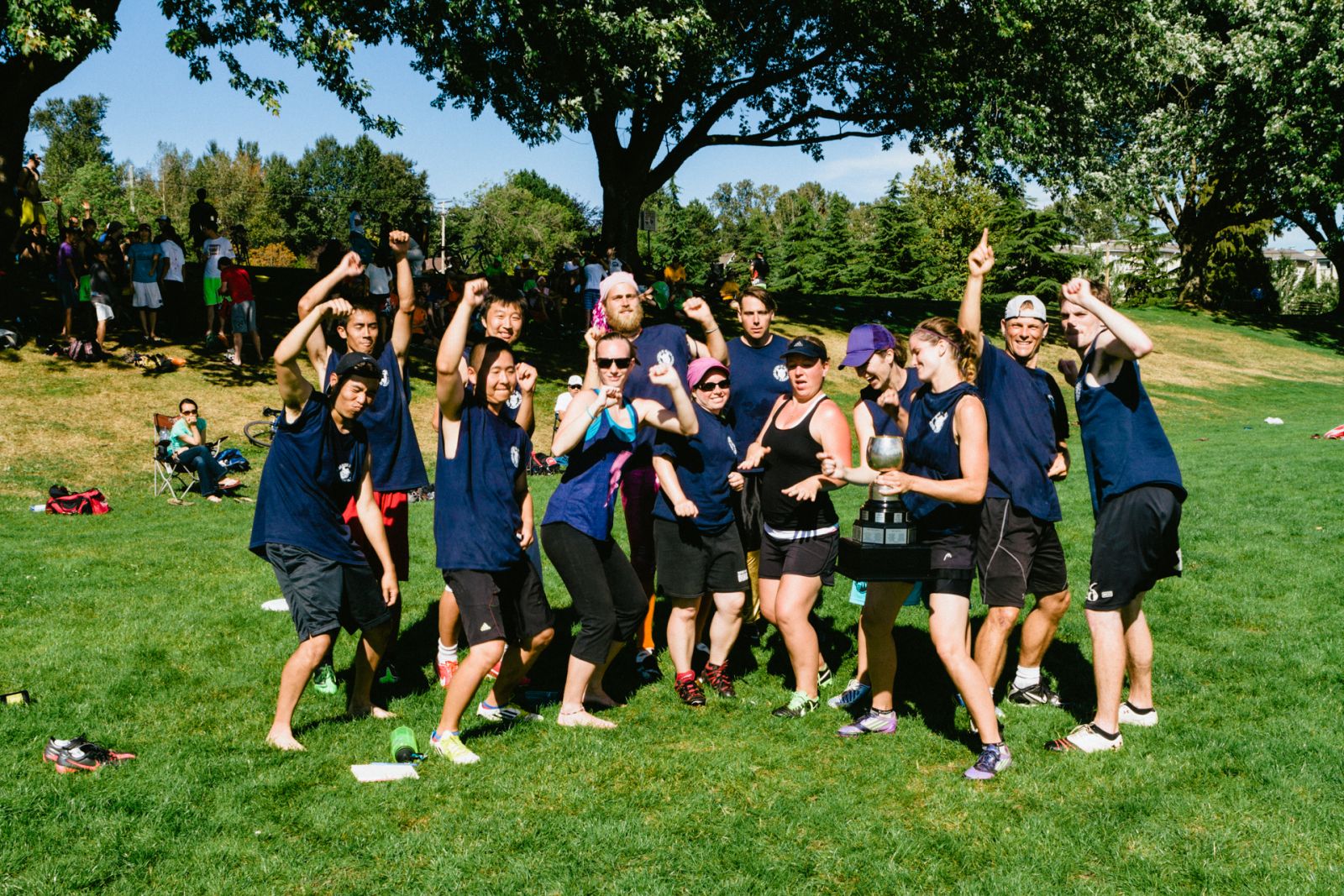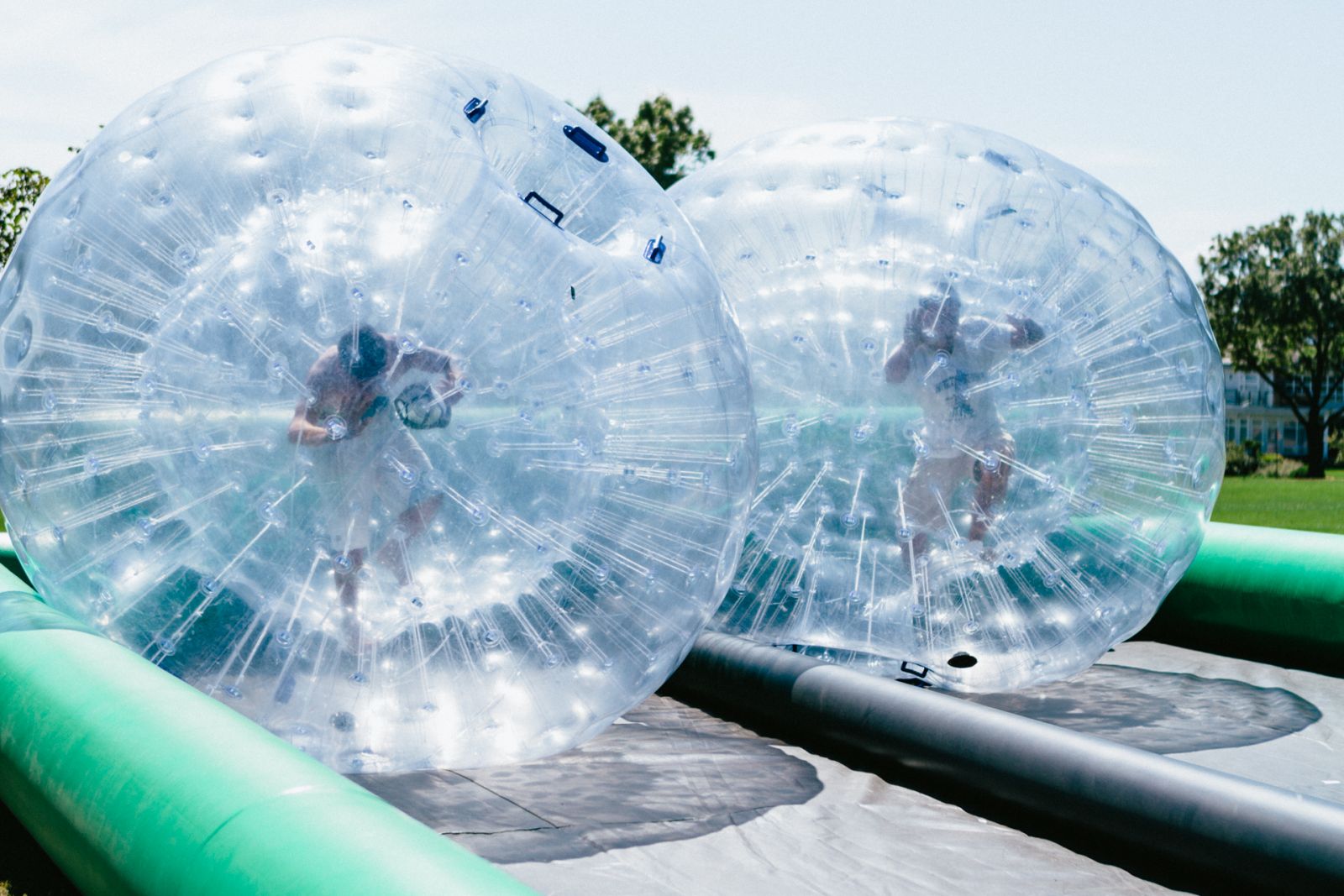 Written by Babes 'N Hats Tournament Director, Brian Gisel
For the 21st consecutive year Babes 'N Hats, the longest running Ultimate Hat Tournament in North America took place at the end of the VUL Summer Season. For the 21st consecutive year, a great time was had by all as Winona Park saw 12 randomly drawn teams battle it out for KT's Cup.
At the start of its third decade, the tournament has now connected with the Vancouver Ultimate League and has become the official VUL End of Summer Tournament. This relationship saw the expansion of teams from 10 to 12, and should expose this event to an ever greater number of players down the road. It was great to see such strong registration numbers and organizers are hoping to expand to 16 teams in 2014. Babes isn't just a local event, as players from the Interior, Seattle and as far away as Northern California and Montreal were in attendance.
As for 2013, close to 200 players showed up bright and early at Winona Field on Saturday August 24th to await their random drawing from the hat. Teams were formed and Coloured T-Shirts were handed out. New friends were quickly made, zone strategies discussed and games got rolling. The expanded size meant 5 games to 11 for all teams Saturday, and after the dust settled Navy and Black stood as the two undefeated teams going into Sunday's Playoffs. As happens often at Babes, there were some upsets on Sunday as Black went down to Forest Green in the Quarters. Forest managed to roll along to the finals, only to be thwarted by Navy who cruised to a perfect 8-0 Babes record and were awarded the right to drink from "KT's Cup" in 2013. Judging from the number of players watching the fun from the hill above the game, it wasn't clear if people were having  a better time playing or heckling.
Congratulations go out to David "Brock" Brockington who sipped from the cup for a second straight year and will now need to return in 2014 to attempt the rarely tried and never accomplished "Three Peat".
The future looks bright for Babes 'N Hats with its new connection to the VUL. Look for the event to return again next Summer on the last weekend in August! When you see someone wearing a Babes 'N Hats T-Shirt in Fall League ask them how much fun they had playing, and be sure to make the time to experience this Vancouver Ultimate Institution next year.
To see photos from Babes 'N Hats, see the VUL facebook page