Posted by Craig on September 11, 2017 8:43 am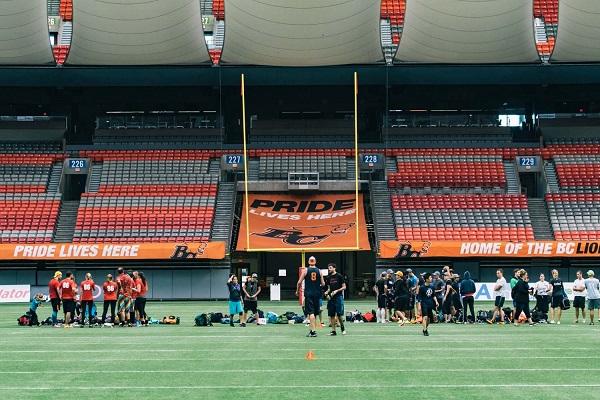 Last year we ran an ultimate tournament inside BC Place for the first time ever. To play on world class turf, in a 60,000 seat domed-stadium, was truly awesome. 
We're excited to give you this opportunity for a second time on Saturday, October 21, 2017. Once again, we have partnered with the BC Lions to play 5-on-5 ultimate inside BC Place through a hybrid-hat format. You'll register as a partial team of 5, pair or single for either the competitive or rec division. Following the game, we'll grab burgers and beer at The Tavern at New Oxford and then head back into the stadium to watch the Lions vs Eskimos game from the Club Orange lounge at the suite level!
This is a special event that you won't want to miss! Last year it sold out in 12 days...
Read more on the BC Place Tourney page and register asap. 
Registration opens September 18.