Posted by Craig on November 29, 2017 9:53 am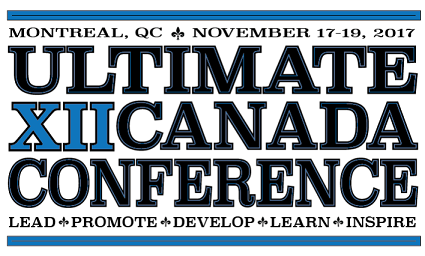 Every November, Ultimate Canada hosts a conference for city leagues, provincial sport organizations, coaches and other leaders in the ultimate community to gather, learn and exchange ideas. This year, the conference was held in Montreal from November 17-19 with the theme of growth and development. 
Five representatives from the VUL attended this year, including 3 staff and 2 board members. In support of the Leadership and Collaboration objectives in our new Strategic Plan, we went their to learn and to share our knowledge and experience with others.
On Friday before the main conference started, we organized and hosted a separate session with other large leagues in Canada. This idea was born during last year's conference, and we were pleased to see it come to fruition this year! We discussed key opportunities and challenges faced by large leagues, and it was very well-received. We plan to organize a similar gathering at next year's conference.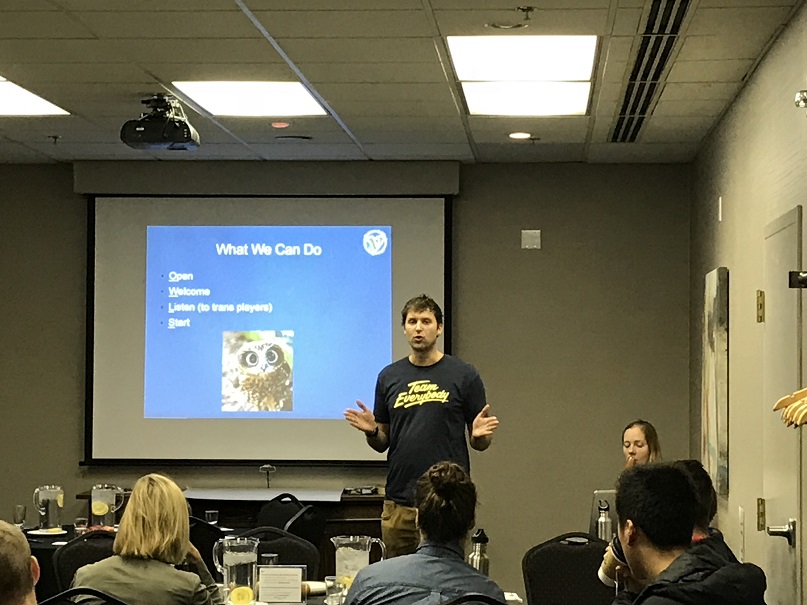 On Sunday, Craig Kulyk and Troe Weston presented on the topic - Inclusive Growth: Creating Space for Trans Players. Troe and Craig shared what we've learned through the VUL's policy changes to be more inclusive of trans players, as well as what other leagues can do to be more trans inclusive. Danny Saunders, Executive Director of Ultimate Canada, joined the presentation to highlight Ultimate Canada's new Inclusion Policy, as well. A special thanks to Jenna Weiner, a trans player from Reno who sent us a video to share during our presentation about why trans inclusivity is important.
The conference closed on Sunday with an interesting session on Pro Leagues, where Ultimate Canada was looking for feedback on whether and how to partner with the AUDL. Two key topics during the session were the AUDL's use of referees and the lack of gender equity. Participants spoke passionately and eloquently about both topics, and many felt those two issues should preclude Ultimate Canada from entering into more expansive partnership with the AUDL at this time. Ultimate Canada remains open to partnering with the AUDL on specific initiatives, but it looks like they won't enter into a new larger agreement in 2018.
Finally, Ultimate Canada announced that next year's conference will be held in Vancouver! We're very much looking forward to welcoming ultimate leaders from across Canada in November of 2018. If you're interested in helping to organize the event, email me at craig.woods@vul.ca. We hope you can join us!