Posted by Marketing Manager on August 24, 2013 4:26 pm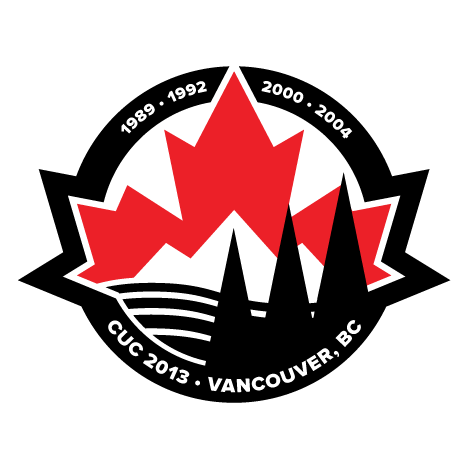 Written by CUC Tournament Director, Brian Gisel
CUC 2013 came and went this past week in Vancouver, and once again our Ultimate Community came out to support a major Ultimate Tournament in our city.
Over the course of 7 days, 84 teams and 1800 athletes competed in over 400 games held up at UBC, and close to 200 Volunteers were on the fields by 7am each and every day. Some 15,000 person hours were put in setting fields, scorekeeping games, picking up garbage, delivering water and doing any number of other jobs that needed doing. Most of these volunteers were members of the VUL and I hope they had a positive experience at CUC, watching some of the best Ultimate players in the country compete in 7 playing divisions and being involved in the biggest CUC ever.
For the showcase finals, we also felt the support from local players. The Junior Finals on Aug 14th took place in front of more than 1000 fans at Thunderbird Stadium. If you missed the Junior Open final, you may want to dial that up on-line. It was one of the best finals I have ever witnessed, both in terms of skill and spirit. The Wildcard Ultimate Club won both the Junior Open and Women's divisions, which were presented at CUC by the VUL. The future of Vancouver Ultimate looks brighter than ever.
CUC 2013 saw the first ever Women's Masters division, and while the local teams Contraband and Canhucks finished 3rd and 4th, it was nice to see the starting of this division in Vancouver. Maybe next year ladies. In Masters FIGJAM won for the first time in 5 finals appearances, and Greyfish and Legion ended up 4th and 5th respectively.
On August 18th it was time for the Open, Mixed and Women's division battle for gold at T-Bird Stadium, and again the fans came out. At our peak there were over 2000 spectators in attendance watching the fun. They saw Furious win its 10th overall National  title, which followed Traffic winning the Women's Division, which was the 10th title for a Vancouver Women's team at the event. Stache came up just short, losing to Toronto's Union in Mixed, with TFP coming 3rd (after they lost to Stache in the Semi Finals). All four of these Vancouver teams did qualify for WUCC 2014 in Italy next Summer, which should be a fun trip for these local teams.
Overall, very positive results for Vancouver, and overwhelmingly positive reviews of the event by all players. 2013 was the 5th time that Vancouver hosted Nationals, and it may have been the best.
You can see photos and full results info on the CUC 2013 website: http://wp.canadianultimate.com/cuc2013/