Posted by Craig on July 17, 2013 6:28 pm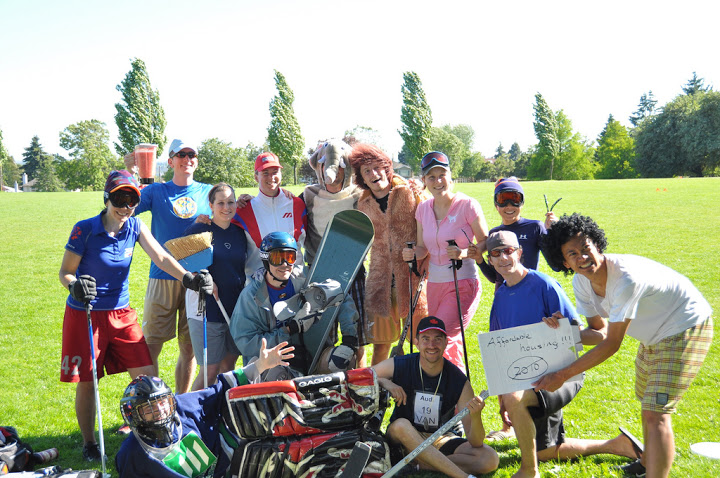 Elimination 8s 2013, held Monday, July 1st at Winona, was another great success. Sixteen teams battled it out and in the end "Arnold" took home the championship, with "The Disclexics" winning the Spirit Prize. Over $2800 was raised, which will be divided equally to three charities: BC Children's Hospital (selected by "Arnold"), BC Learning Centre for Children with Dyslexia (selected by The Disclexics), and The MS Society of Canada (selected by the Tournament Directors).

A huge thank you goes to all the event's volunteers and sponsors, especially the VUL, who donated the fields and prizes, and the VUL's staff and board members, who showed up in droves to help make everything happen. E8's hopes to see everyone again in 2014!