Posted by Craig on March 21, 2019 2:03 pm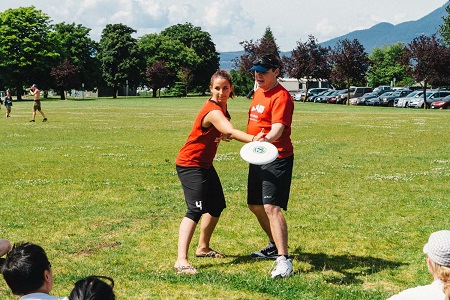 It's time to get your body and ultimate game tuned up for Summer League 2019!
Whether you are brand new, beginner, intermediate or advanced there is always room to improve your game. Our clinic team is spearheaded by one of Vancouver's top coaches, Jen Nicholls who was first selected for the Canadian Mixed team in 1998 and has been a part of Team Canada over a number of years. Jen leads many of the clinics first-hand but also brings in special guest coaches for large clinics or when she's unavailable. 
The VUL offers free 2 hour clinics every spring to gear up for summer. See the list here, and sign up on the calendar.
Brand New
April 3 - Intro to Ultimate
April 15 - Intro to Ultimate
Beginner
April 2 - O & D
April 9 – Overview
April 16 - Throwing
April 22 - Throwing
Intermediate
April 16 - Throwing
April 22 - Throwing
April 29  - O & D
Advanced
April 18 -Throwing
April 23 - Defense
Other
April 24 - Intro to Goaltimate
April 25 - Women in Ultimate
Don't forget to sign up on the calendar! 
More Clinics at Ultimate Day - April 27
We also offer another 8 clinics across all levels at Ultimate Day on April 27. Full schedule coming soon.