Posted by Craig on December 6, 2017 3:48 pm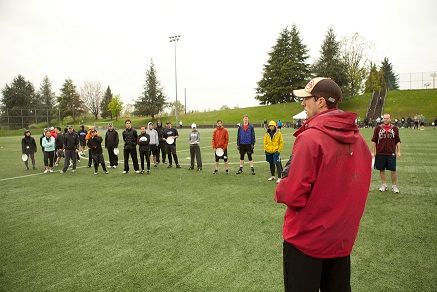 Our clinic team consists of top players and coaches that are keen to pass along their skills and knowledge to you. There's never a bad time to improve your game, so we've scheduled a few winter clinics for you and your friends!
Jan 4 – Intro to 5-on-5 Ultimate (Tell your friends!)
Jan 8 – Intermediate Throwing & Advanced Throwing
Jan 11 – Intro to Agility, Footwork and Defensive Strategies (NEW!)
Jan 14 – Intro to Endzone Offense Strategies
Jan 27 - Winter Grass Goalty Pickup and Clinic (in preparation for Winter Goaltimate League!)
Go to our calendar for more info and to sign up. These clinics are all for free as long as you are a VUL member. All you need to do is create an online account to be a guest member.