Posted by Craig on January 20, 2016 11:00 pm
THANK YOU!
As of March 20th, VUL members pledged a total of $960 towards this campaign. On behalf of WFDF and the VULS, thank you for your contributions!
After much deliberation, the VULS decided to pledge $3500 to secure one of the documentary spots. We are excited about the opportunity to work with WFDF to create an amazing video of Canadian athletes competing at the World Championships this summer. We have not selected a team for the video yet, and are discussing with WFDF what format will best serve Vancouver athletes and the Canadian Ultimate community. Stay tuned for further updates!
- Updated March 21
---
​For the past year, the World Flying Disc Federation ("WFDF") has been exploring ways to increase the global visibility of ultimate. Recently their focus turned to broadcasting WFDF events more widely and in much better formats. However, TV quality broadcasts are expensive, and finding major sponsors to support these efforts is difficult without a proof of concept.
So, WFDF is looking for our help this year to do something for ultimate that's never been done before!
Kickstarter Campaign
On February 23, WFDF announced a crowdfunding campaign for the 2016 World Ultimate Championships in London, England.
Their goal is to secure enough funds to produce a world-class TV Broadcast production and comprehensive video streaming program for the event, including 20+ free worldwide streaming games, 10+ mini-documentaries, the broadcast of a two-hour feature program on a US sports network, and the production of an event documentary. 
They campaign ends very soon on March 24. Read more about the campaign.
VUL Support​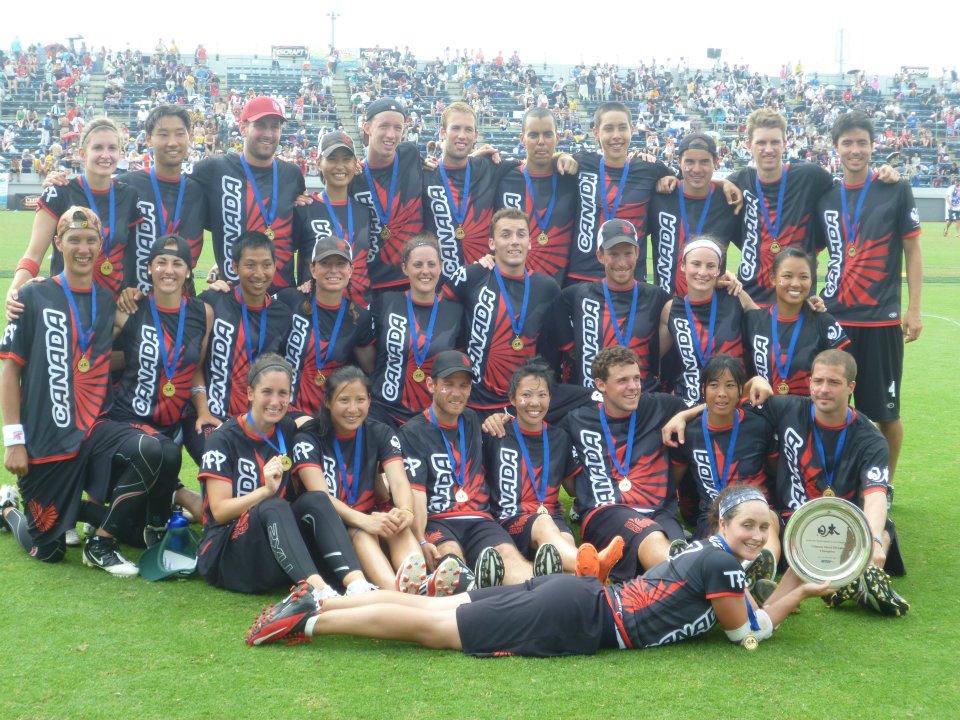 The VULS sees this as a great opportunity to increase the awareness, legitimacy, and growth of our amazing sport. We encourage all Vancouver players to consider pledging their support.
To show our support, we will match contributions from VUL members!
After you pledge your support, you will receive a confirmation email. To ensure we match your donation, forward that email to donations@vul.ca by Sunday March 20. Note: your credit card will not be charged by Kickstarter until the $75,000 goal is reached.
See the homepage sidebar for our current total.
League Challenge
We are encouraging other leagues across Canada to do the same with their members!
If you played ultimate elsewhere before coming to the balmy west coast, contact your old league to encourage them to support the campaign, as well.