Posted by Youth Marketing on July 5, 2019 9:47 am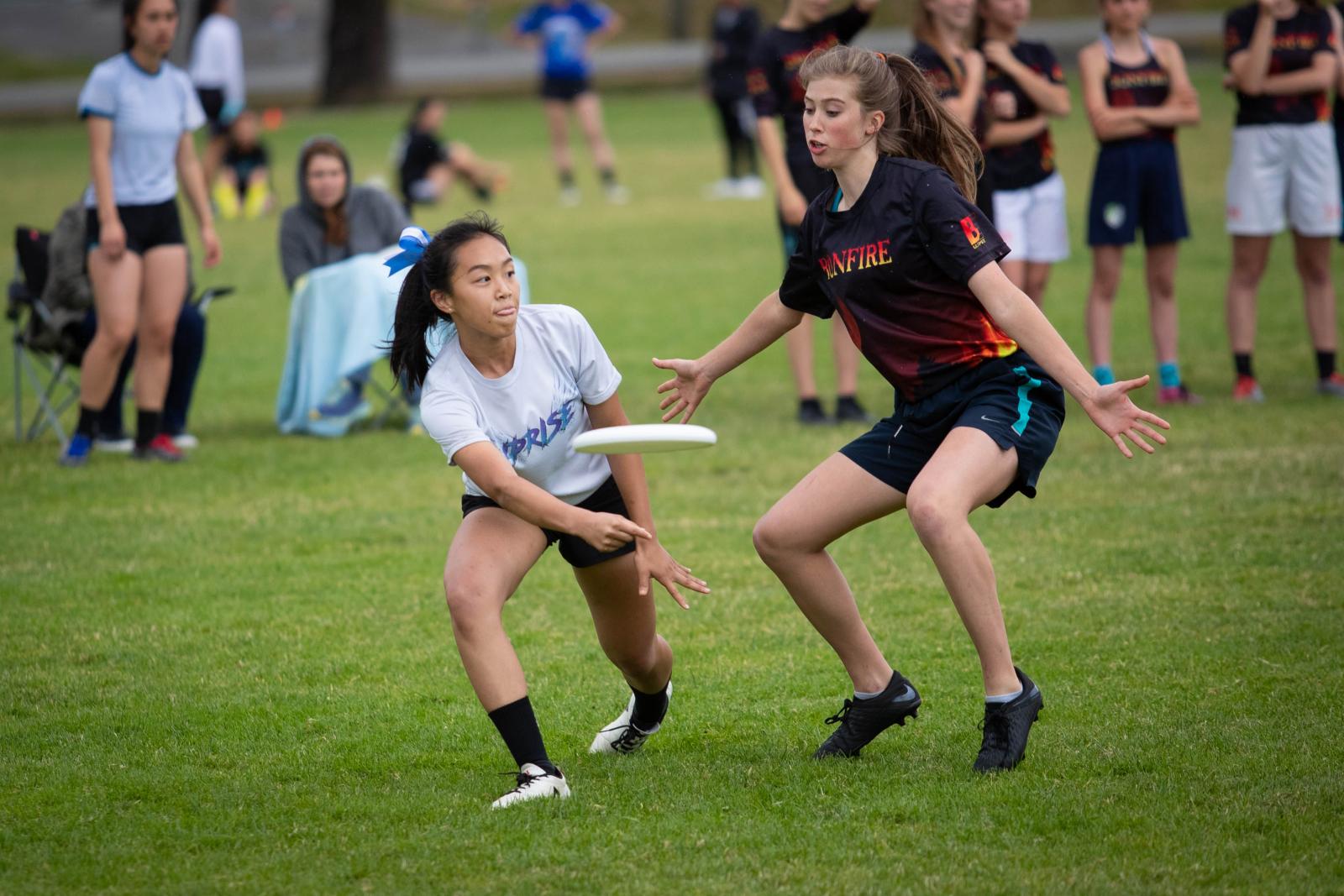 Each year, the summer youth club season begins with Misfit Cup. This tournament serves as an opportunity for the Lower Mainland's newly formed teams to get touches, build chemistry, and get to know their competition! Held on June 22-23 at the Burnaby Lake Complex, the tournament is now comprised of four divisions: Tiers 1 + 2 for Women and Open. In all, there were 27 youth teams playing! It's always exciting to see the year-on-year growth of youth ultimate in the Lower Mainland, and this year is no exception.
Teams from the three VUL youth programs—Misfit, Vortex, and Strike—all took part in Misfit Cup, as did teams from the North Vancouver youth program, Bonfire. The weather was a reasonable 20 degrees, but the competition was hot.
As it seems to be every year, Eclipse (Vancouver Misfit's first team) and Vortex (the top team in the Fraser Valley Vortex program)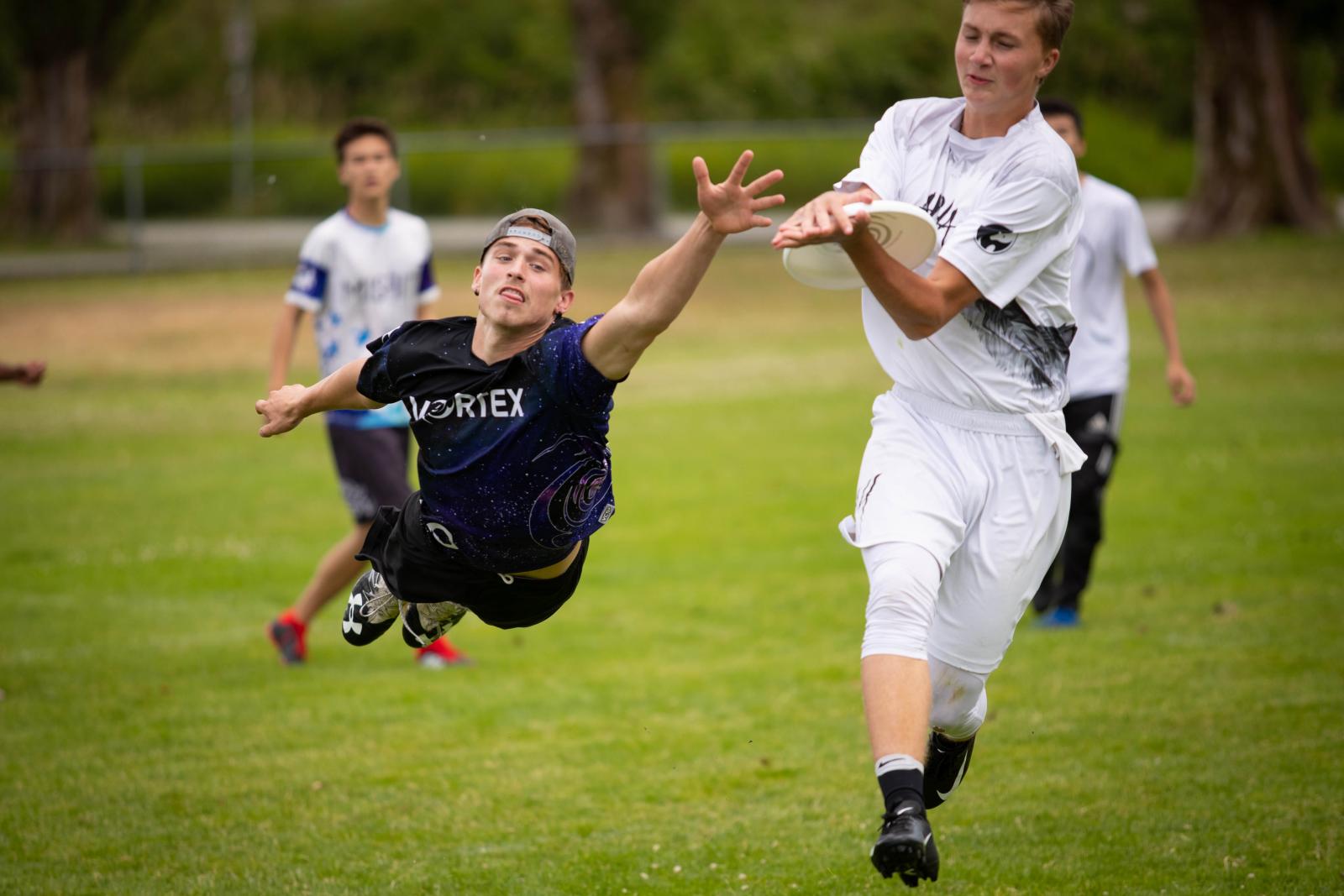 were the top seeds in both divisions. Year upon year, games between these two teams have produced some of the most exciting games, born out of a friendly rivalry that goes back over a decade. This year was no exception, as Eclipse and Vortex both dispatched of all their competition to meet each other in this year's final. In the end, success was split between the two programs. For the women, Eclipse dispatched with Vortex in a 13-7 game, while on the Open side, Vortex was victorious with a score of 13-10.
A unique aspect of Misfit Cup is the fact that the tournament trophy is not awarded to the two teams who win the tournament, but rather the teams who win spirit, as awarded by their opponents. This serves as an opportunity to highlight the importance of Spirit of the Game in ultimate. This year's winners were Voltage in the women's division and Voltage in the open division. Congratulations to both Voltage teams for playing with such spirit.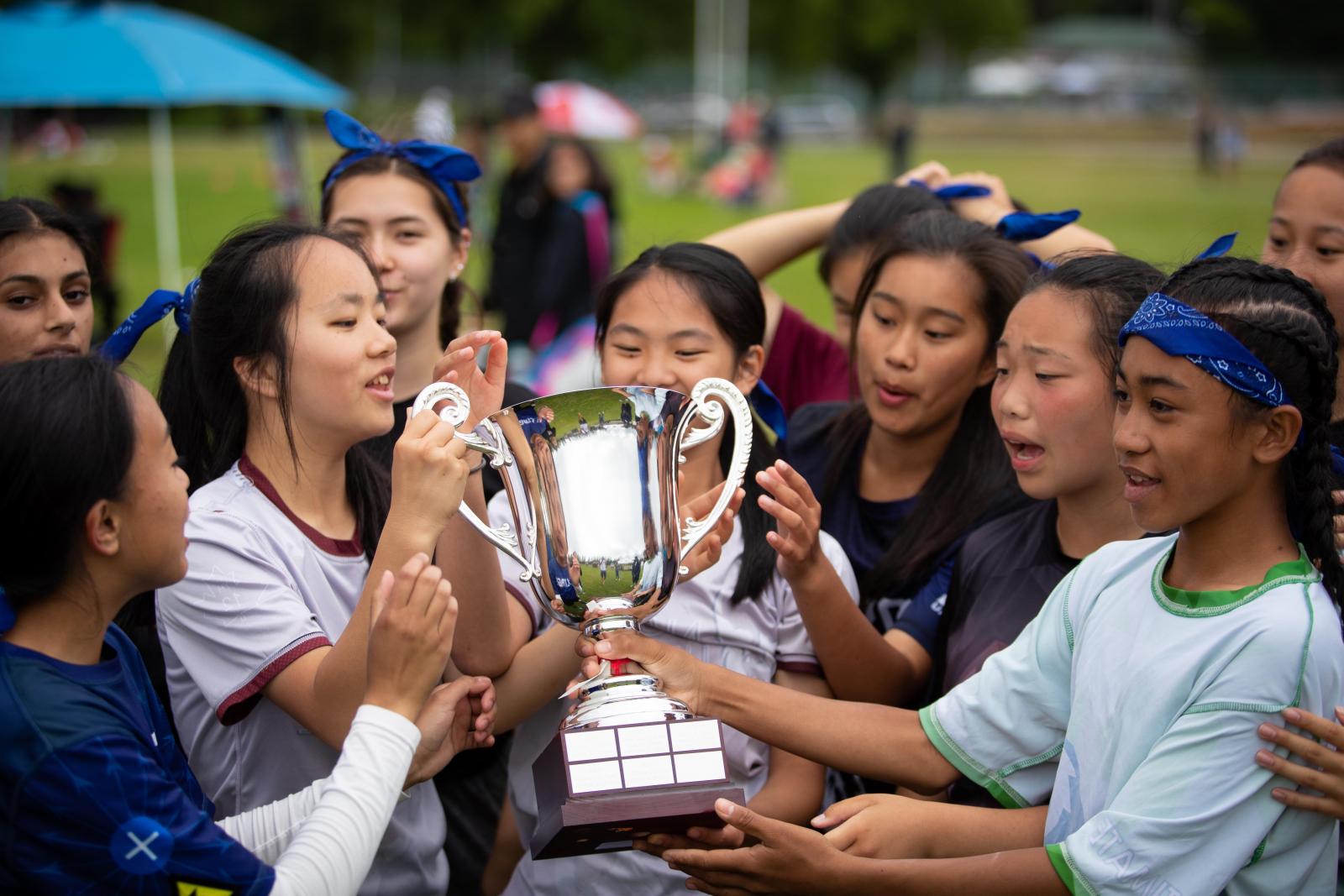 As has been the case for the past few years, the VUL was on-hand at the tournament, running a booth and hosting a fun disc golf accuracy competition. When in-between games, players were invited to try to get discs into the basket for the chance to win a number of prizes. It's always fun to engage with players with these little competitions. They provide the opportunity for kids to challenge each other and themselves off the ultimate field!
In all, the 2019 Misfit Cup was a success and we're already looking forward to next year!