Posted by Craig on January 7, 2014 2:23 pm
The Nighthawks will be holding open tryouts in January. If you impress the coaching staff enough, you could get an invitation to be among the 30-35 players invited to the closed tryouts in February. Out of that group the coaches will choose the final 2014 Nighthawks roster of 25 players, to be announced in March.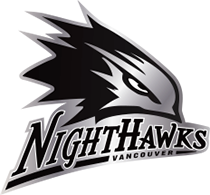 The tryouts are open to anyone aged 18 and older, and will be held at the following locations and times:
Sunday, January 19th, 7-9pm at Andy Livingstone Park
Tuesday, January 21st, 8-10pm at Trillium Park
You will be required to pay $25 if you preregister or $30 if you show up at the event without preregistering.
Pre-register on the Nighthawks website.
If you would like more information or would like to volunteer to help run the event, please contact us at info@vancouvernighthawks.com.