Posted by Marketing Manager on October 1, 2019 4:31 pm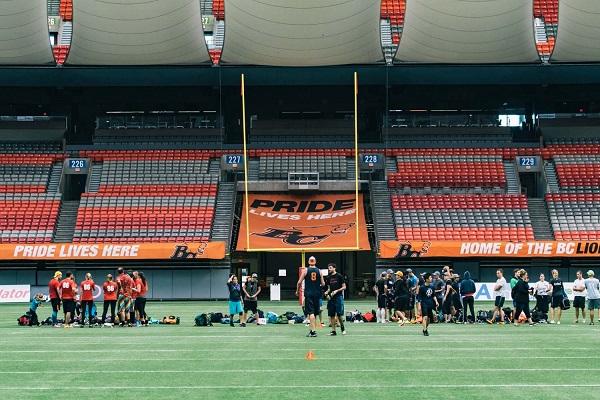 For the past three years we've had an exciting partnership with the BC Lions that has given us the opportunity to create a truly unique tournament and social event. To play on world class turf, in a 60,000 seat domed-stadium, is nothing short of awesome. 
This year, we're doing it all again inside BC Place on Saturday, November 2, 2019. This 5-on-5 event uses a hybrid-hat format. You'll register as a partial team of 5, pair or single for either the competitive or rec division. Following the game, we'll grab burgers and beer at The Pint and then head back into the stadium to watch the Lions vs Stampeders game from the Club Orange lounge at the suite level! You can watch the game from a booth, the bar, or your seats...
This is a special event that you won't want to miss! Last year it sold out in 36 hours, so be sure to line up your crew by the time registration opens!
Read more on the BC Place Undercover Tourney page and register asap. 
Registration opens Monday, October 7.