Posted by Craig on May 4, 2017 12:09 pm
The following article was submitted by Andrew Hazen-Browne of Rain City Ultimate. 
Rain City Ultimate Club is a community organization dedicated to promoting ultimate to LGBTQ individuals and allies by providing a supportive and fun atmosphere in which to develop as athletes and individuals.
Practices
We do so by hosting regular practices, where we provide coaching for skill development. We work on everything from the basics of throwing and catching, to game-specific drills. We wrap up each practice by playing scrimmage games. We always welcome new faces, and all skill levels are welcome to join. Weather is also a factor, and practices may be cancelled if field conditions or player safety are a concern.
Ultimate Practices Schedule (from 4pm-6pm):
Saturday April 29 Trillium West
Sunday May 7 Andy Livingstone W
Saturday May 13 Trillium East
Saturday May 20 Trillium East
Saturday May 27 Trillium West
Saturday June 3 Trillium East
Saturday June 17 Trillium East
Saturday June 24 Trillium West
Saturday July 1 Trillium East
Saturday July 8 Trillium East
Saturday July 15 Trillium West
Saturday July 29 Trillium West
Saturday August 12 Trillium East
Sunday August 20 Andy Livingstone W
Sunday August 26 Andy Livingstone E
League Play
The RCUC also has two LGBTQ + allies teams in the VUL summer, for anyone wishing to play in a more formal game setting. The purpose of these teams is to develop players and team chemistry in a more competitive environment. Again, anyone and all skill levels are welcome to join, but be prepared to play hard!
Pride Tournament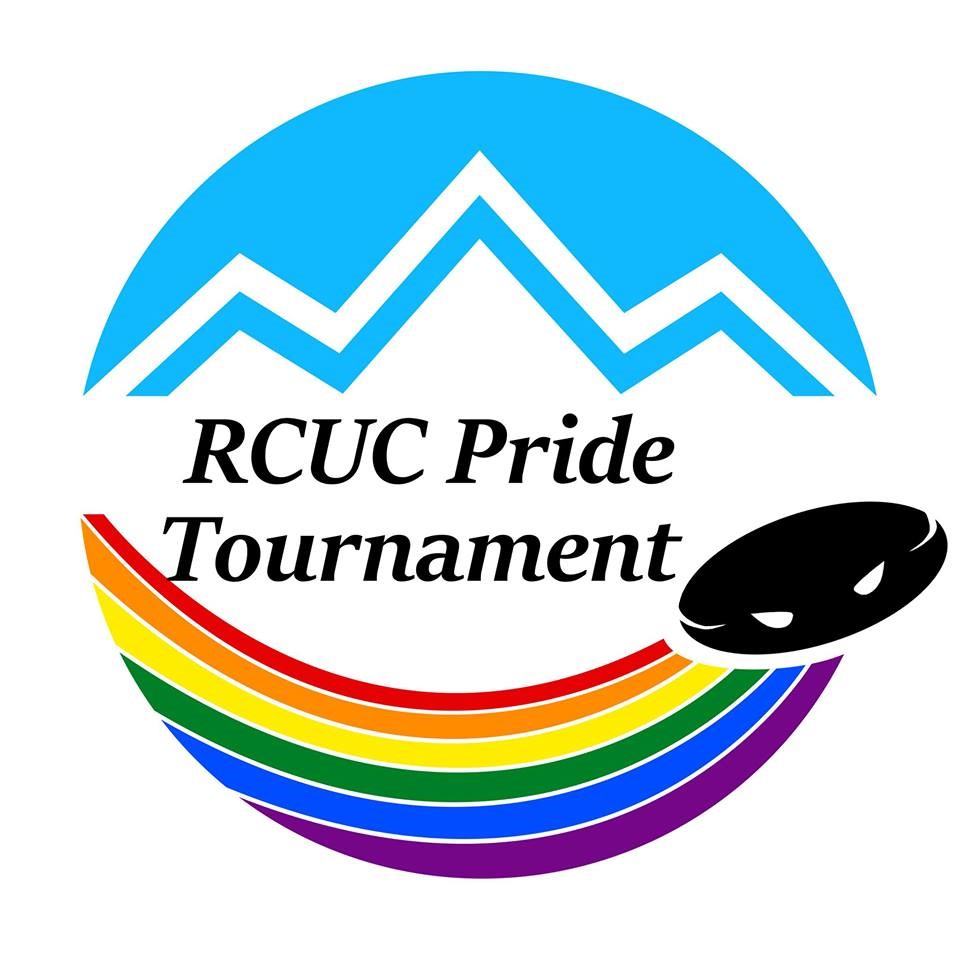 We are hosting an LGBT Pride Hat tournament during Vancouver's illustrious pride celebrations. This provides a fun, social, and active way to celebrate LGBT athletics for players coming from Vancouver and cities far and wide.  This event is taking place during the height of Vancouver's internationally renowned Pride celebrations. This beginner tournament is another way to unify the LGBTQ community and to celebrate in the company of new faces, friends, and allies.
This beginner tournament is a hat tournament, which means players are drawn from a hat one by one to form teams! You may sign up with a friend to guarantee you'll play together, but otherwise get ready to meet new people! We are asking players to provide their previous ultimate experience so that teams are as balanced as possible.
We welcome all LGBTQ+ individuals and allies to come play in this tournament! We ask that you are familiar with the rules or show up early to get a quick briefing on how to play.
***Please note that this is a beginner tournament, with the main focus being to celebrate PRIDE and each other, while having fun playing ultimate. We encourage friendly competition and all skill levels are welcome, and we hope that more experienced players who register will mentor beginners and novices.***
We will be playing 5-on-5 on smaller fields, starting each point with a pull and substitutions between points. The tournament will take place on the turf fields at Andy Livingstone Park, just outside of downtown Vancouver.
Come prepared to have fun, play in themed spirit games, win prizes, and meet new people! Don't forget plenty of sun screen. We encourage cleats or runners, but no metal spikes. Lunch and snacks will be provided for, but remember to bring some water!
We are also organizing social events the night before and after the tournament. Stay tuned for more details!  Hope you will attend and make our first annual pride tournament a blast!
REGISTRATION:
To register, all you have to do is submit your payment to us, and we'll have you down on our list. Once you've paid, please make sure you fill out our survey to let us know your contact information, experience with ultimate, dietary restrictions, etc.
PRICING:
Early bird (April 1-30): $30
Regular price (May 1 to August 3): $35
Please submit payment via PayPal or email transfer to RCUC.treasurer@gmail.com.
SKILL LEVEL SURVEY (once you've paid):
Please also complete this form to let us know your skill level and who, if applicable, you'd like to be paired with for the hat draw.
For any additional information, feel free to contact us at raincityultimateclub@gmail.com or check us out on Facebook at Rain City Ultimate Club.