Posted by Marketing Manager on February 19, 2019 4:29 pm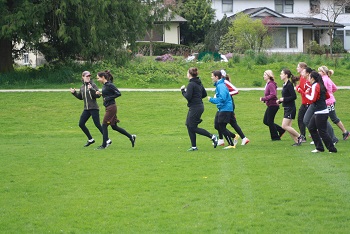 Spring is coming! The perfect time to ratchet up your skill level and conditioning for summer ultimate. Here's what we are offering:
Intermediate Bootcamps - Join our 5-week Men+ or Women+ camps. You'll hone offensive and defensive skills through clinics, drills, and scrimmages with Vancouver's top players. You'll gain confidence as a player which will make ultimate even more enjoyable come summer, especially when your teammates comment on how much you've improved!
 
Elite Bootcamps – For club or high level VUL players to play the highest level mixed ultimate in Vancouver while getting feedback from Captains. If you are an elite player or looking to break onto the competitive scene, this program is for you and your peers!

The camps run Tuesday evenings from March 12 – April 9. Registration is now open.
Read more on the Intermediate Bootcamps or Elite Bootcamps pages, or register now if you're good to go.