Posted by Craig on April 24, 2018 12:13 pm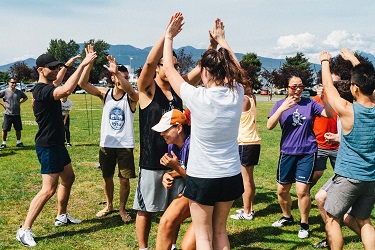 Summer is the best time for ultimate - hanging out in in the sun, getting great exercise and mingling with old and new friends. There's still a last minute chance for you to get in on the action for Summer 2018. 
Summer League Registration Extension
We're looking to fill out some divisions for Summer League and have extended registration to Thursday, April 26 (at 11:59 pm). We're especially looking for:
Partial teams - did your team disband because you couldn't get enough players?
Individual or Duo's of Women* 
Men* who sign up with at least 1 woman
If you are a partial team, email our League Manager, Troë Weston at lm@vul.ca. Individuals or duos can sign up for placement registration. 
(* Women and Men include self identified, trans, and non-binary)
Burnaby League 5 on 5 Registration Extension
We're also seeking a few more players to fill out our fun 5-on-5 hat league in Burnaby. This is a hat league so you'll sign up as a single or duo and be placed on a team.