Posted by Craig on March 13, 2019 9:41 pm
As you may have heard, we plan to manage start times in Summer League a bit differently this year. 
What's New
We're shifting how we schedule games to provide clarity and ease some time constraints.
Games are expected to start at the scheduled time, so you should arrive in advance to be ready to play. Historically, the start time was treated as the "arrival time" and games started later. That is no longer the case - be ready to play at the start time!
For the Regular format (2 games per night):
Grass fields:

the first game will be scheduled for 6:30 pm rather than 6:00.
the second game will be scheduled for 7:50 or 7:55 pm (depending on the field) rather than 7:30.

Turf fields:

the first game will be at 7:15 pm rather than 7:00.
the second game will be at 8:40 pm (no change)

Points: Games will still be to 13 points.
For the Single-Header format (1 game per night):
Grass fields: start time will be at 6:30 pm
Turf fields: start time will be 7:15 pm rather than 7:00.
Points: Games will still be to 17 points, and last for 2 hours max.
See the 2019 Summer Start Times graphic for specific examples. 
Why the Change?
In our Strategic Plan we have goals to increase the number of people playing ultimate and to maximize the satisfaction of those who do.
To support those goals, every year we distribute a survey to Summer participants to gauge their satisfaction, and last fall we sent a special "exit survey" to those who stopped playing in Summer to understand what affected them. We've also had many conversations with captains and individual players over the years. Based on all of that information, we felt it was time for a change.
Our decision was based on a number of factors:
Time Constraints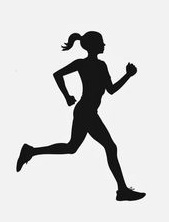 Games have been scheduled to start 6:00 pm for over 20 years. Over that time, time constraints have increasingly become a challenge, including:
Travel time: Traffic has gotten worse, and more people use alternative means to get to games (cycling, transit, etc.)
Too busy: In the Exit survey many players indicated they did not return due to time constraints (too busy, games started too early, or games took up too much time).
In recent years, we stopped expecting games to start at 6:00 pm. Our permits start at 6:00, so we told captains to start by 6:15, but many games still started later. This change acknowledges these time constraints. It's not a huge shift, but we want to do what we can to help more people play ultimate and be satisfied with start times.
Note that we will be updating our guidance to captains with this change – we will expect games to start at the scheduled times (e.g. 6:30), and players will need to arrive before the start time to be ready to play. 
Clarify expectations / Reduce confusion
As mentioned above, in the past we did not expect games to start at 6:00 pm. However, we believe this partly contributed to the frustration with start times that many people reported in surveys. That frustration was even higher for new players, which was a concern. This change will allow us to be much clearer about when games are expected to start. We are also looking into new ways to ensure games start on time.
Injury Prevention
In the Exit survey, many people indicated they stopped playing due to an injury or physical condition. With this change, we hope players will have more time to do a decent warm-up before games, say from 6:15-6:30. Many injuries are not related to insufficient warm-ups, of course, but we still hope to improve player health. We'll distribute warm-up suggestions to teams prior to the season.
But my team was always early!
If your team was able to arrive on time in the past, that's great! Our grass permits will still start at 6:00 pm, so you can use the time from 6:00-6:30 for drills or other skill development prior to your games.
Feedback
A final note: We're not adjusting any of our permits for 2019 in case we want to undo this change next year. We will gather feedback this summer, and can switch back if any negative impacts outweigh the positives.
We welcome any feedback you may have! Contact us if you have any questions or comments.