Posted by Marketing Manager on September 30, 2013 8:49 am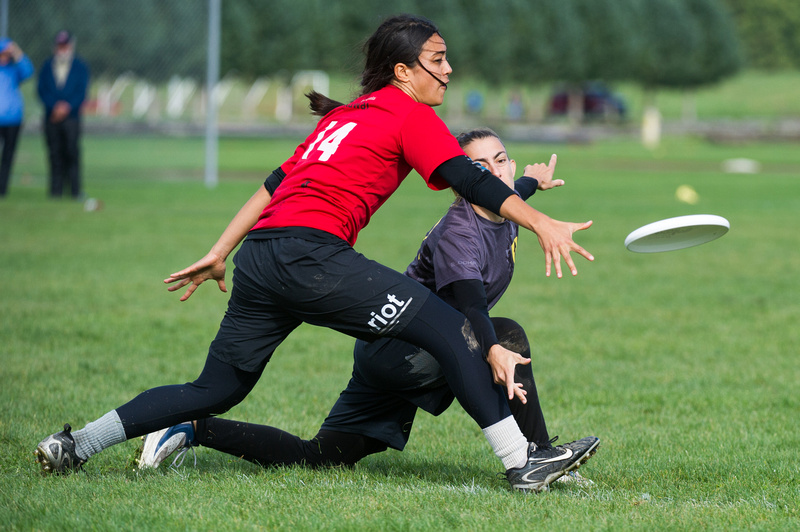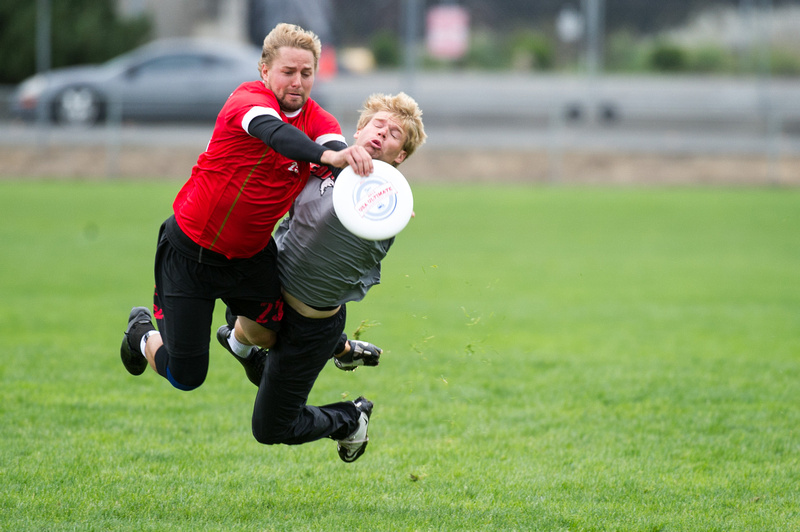 Photos by Jeff Bell. Article written by VUL President and Furious George Player, Alex Davis.
On a soggy, muddy Sunday, just over a week ago, Vancouver's elite ultimate clubs did the VUL  proud,  coming away with two sought-after bids to the USA Ultimate Club Championships in Frisco, Texas, on October 17-20.
The Northwest Region of the Championship Series has long been hailed as the most notoriously competitive on the continent, with more champions among its ranks than any other region, and almost always featuring a dogfight for a dearth of bids.  2013 proved to honour that tradition, with only two bids in the open division, and one bid in the Mixed division.
In the women's division, Traffic punched their ticket to Texas early by sweeping the round robin, eking out a universe-point victory over powerhouse adversary Seattle Riot.  Riot surged back to win the rematch on a foul-weathered Sunday afternoon, but both teams advance to the final round, where they will vie  for bragging rights and prize money.
In the Open division, Furious George bounced around the schedule, losing to a very polished Sockeye performance on Saturday, then immediately winning their semi-final against perennial rival Rhino, from Portland.  As the wind soared on Sunday morning, Furious repeated the prior day's results, falling to Sockeye in the final, but defending their bid against Rhino in a cold downpour.
This will be Traffic's seventh consecutive appearance at the Championships, and Furious' fourth.  The VULS wishes both teams luck, and congratulations to the other Vancouver teams Zephyr (Women's) and Stache (Mixed) on their strong showings.