Posted by Marketing Manager on May 27, 2019 4:16 pm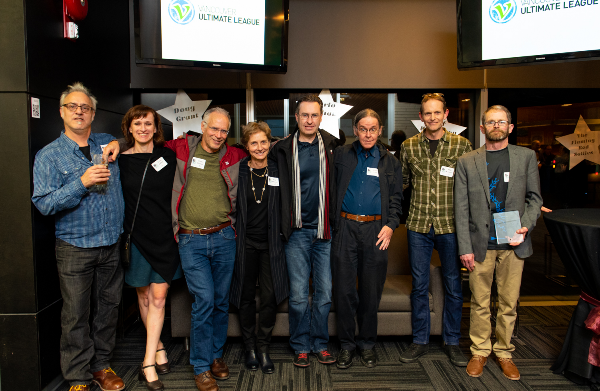 The VUL Hall of Fame is looking for your input for nominations of potential candidates.
Annually, the VUL Hall of Fame Committee may nominate a player(s), a builder/organiser(s) and/or team(s) to enter the VUL Hall of Fame. Candidates receiving the requisite number of votes from the VULS Board of Directors will be inducted into the VUL Hall of Fame.
VUL members are encouraged to make suggestions for Hall of Fame nominees who meet some, or all, of the below criteria. To recommend a Hall of Fame nominee, email hall.of.fame@vul.ca for more information. 
Induction into the VUL Hall of Fame is in one of the categories noted below based on the criteria outlined below:
Player
- Number of years/seasons played in the VUL
- Recognized for their Spirit of the Game in the VUL and beyond
- Seasons spent as VUL Mentor or Team Captain
- Development of Players/Teams in Vancouver 
- Awards and championships won at various levels.
Builder/Organizer
A current of former VULS member who distinguished themself in the development of the Vancouver Ultimate League and/or organization of local tournaments, events or programs that benefited the Vancouver Ultimate League community including volunteering, working as VUL staff, developing teams as a captain or coach or mentor, organising tournaments and clinics, or serving on VULS Board (or equivalent organizations of the time).
Team
A team who has distinguished themselves with their success as a team, their spirit of the game, their contributions to development of players and other teams, and/or overall positive impact on the Vancouver Ultimate community over the course of their existence
The submission deadline is June 21, 2019. 
Thank you and hope your summer seasons are off to a great start.
- VUL Hall of Fame Committee / VUL Board of Directors