Posted by Kristine on May 14, 2021 9:26 am
At the VUL, we feel lucky we get to connect with the skilled and creative people behind our community partners. We want you to get to know them, too! This is the second in a monthly Partner Spotlight series.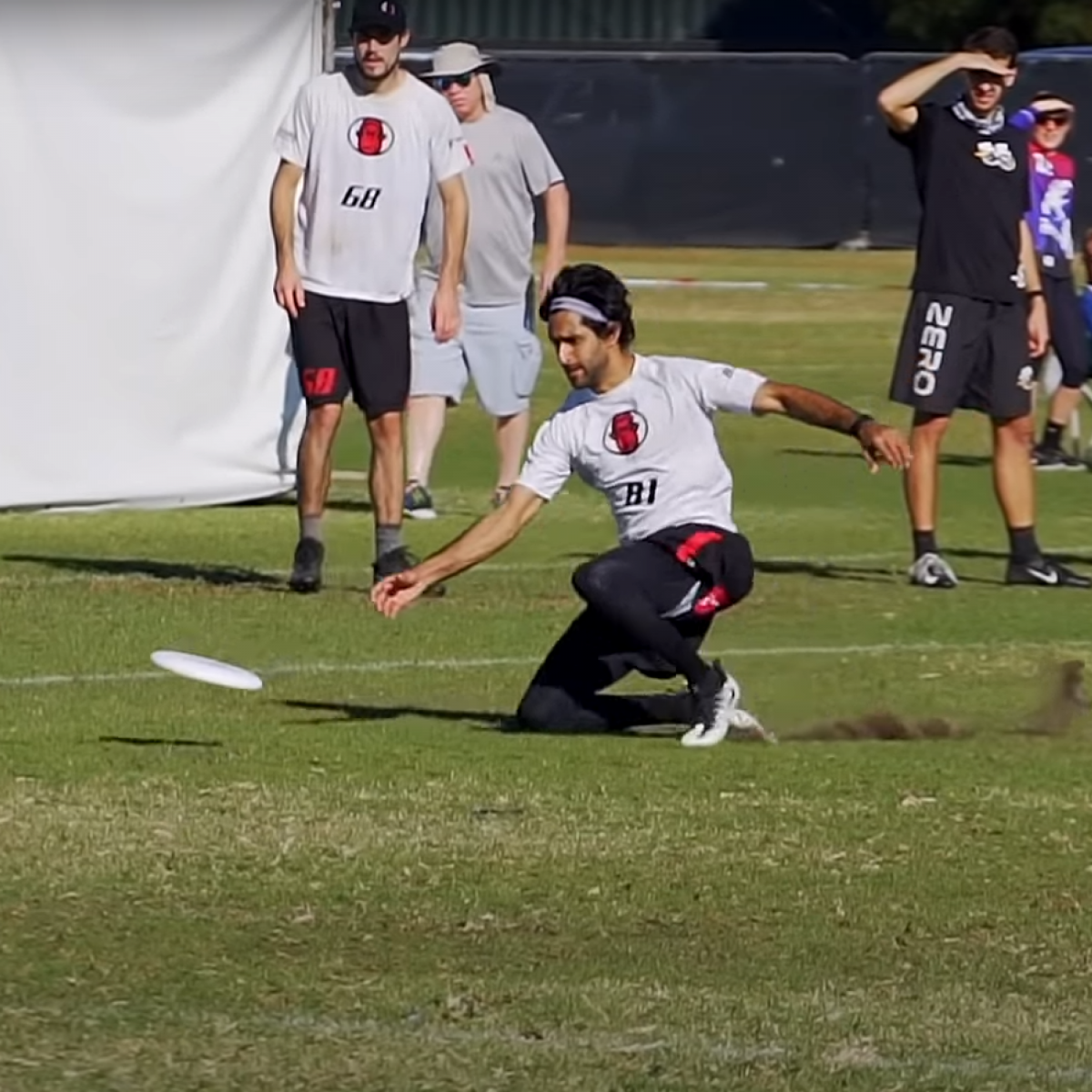 Name & job title:
Rumi Tejpar, founder and CEO of BE Ultimate
What is your main team or main past teams?
Furious George - 2013 to 2018 
Red Flag - 2020
Do you have a favourite ultimate memory you want to share?
Playing my first World Championship representing Canada will always go down as one of the most memorable experiences. To play on home soil, representing Canada with a team of players all around the same age was incredibly memorable. We took home the silver against an American team that felt beatable and in a way, that was what made it so memorable -- feeling like we could take them, the favorites, down was intense and pressure-filled, to say the least. I loved it.
What's your favourite throw and why?
Depends on the day, but around backhands and flicks have always been a love of mine - especially with a bit of wind, being able to make the disc float exactly where and how you want is unlike any other sport and a really under-appreciated skill/throw.
In your opinion, what makes ultimate special?
Ultimate, to a certain extent, is just like any other sport: it is played with an object, it has rules and a delineated field, there are winners and losers. However, what makes Ultimate different is that it is grounded in a code called Spirit of the Game: one cannot play the game without signing onto that implicit agreement. It is articulated on the first page of the rule book: "it is assumed that no player will intentionally violate the rules. Players are morally bound to abide by the rules and not gain advantage by knowingly committing an infraction."
With this agreement at the center of our sport, it shifts from being a sport that engenders a "win at all costs" mentality to one that encourages empathy for your opponent. It is somewhat funny to think that this magnificent rule and code exemplifies itself in the form of spirit games and spirit circles where we often joke and laugh with our opponents, but it is precisely those experiences that you will never find in other sports. The community and connection to this sport are all stronger because of spirit and THAT is what makes Ultimate so special.
What do you love most about your job?
I think about this question often and my answer is that I really love empowering people to build things greater than themselves. Internally this means working as a team to build the best products, experiences, and workplace; externally, this means working with partners, like the VUL, to build awesome programming that responsibly grows our sport.
What is your favourite must-have piece of ulti gear?
I've got to say that the BE Ultimate Pivot Pants (2.0) are my favorite ultimate and training pants by far. After over a year in R&D and countless feedback/workshop sessions with high level athletes, these pants are seriously awesome.
Tell us what drew you to partner with the VUL.
The VUL is a natural partner. Having grown up playing Ultimate in Vancouver, the VUL has always been there as the steward for our sport in Vancouver and by extension B.C. and Canada. The VUL's values are ones that we share and likely the most pulling reason for why a symbiotic relationship has formed is because the VUL lives and prioritizes their values. It has made supporting the league and its endeavors a natural and fulfilling experience.