Posted by Craig on July 19, 2017 1:48 pm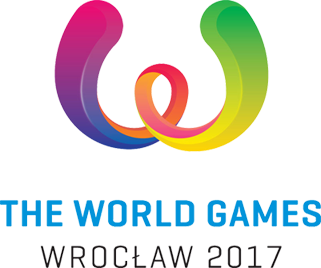 Update: Team Canada finished with a bronze medal!
The World Games runs from July 20-30 in Wroclaw, Poland. The "flying disc" portion of the event takes place from July 21-23.
This is the most elite ultimate event in the world. Why?
Only 6 countries qualify based on their WFDF World Rankings (top 5 plus the host country), and each team can only have 14 players. Their is only a mixed division with 7 women and 7 men on each team. Just like the Olympics, The World Games happens only once every four years...
The 6 competing teams are:
TV Schedule
You can watch the following games online on the Olympic Channel. See their full schedule, or what we have deciphered from it for you below:
Day
Date
Time YVR
 Time Poland
Team 1 
 Team 2
Live/Rec
Friday
21-Jul
4:15 AM
1:15 PM
AUS
JPN
Rec
Friday
21-Jul
4:30 PM
1:30 AM
CAN
POL
Rec
Friday
21-Jul
5:45 PM
2:45 AM
CAN
USA
Rec
Saturday
22-Jul
12:00 AM
9:00 AM
JPN
POL
Live
Saturday
22-Jul
4:45 PM
2:45 AM
USA
JPN
Rec
Sunday
23-Jul
12:00 AM
9:00 AM
SEMI 1
Live
Sunday
23-Jul
3:30 AM
12:30 PM
SEMI 2
Live
Sunday
23-Jul
6:00 AM
3:00 PM
BRONZE GAME
Live
Sunday
23-Jul
10:00 AM
7:00 PM
GOLD GAME
Rec
Final Roster
There are several Vancouver-based players on Team Canada. Here is the roster:
Andrew Carroll (Toronto, ON)
Audrey St-Arnaud (Québec, QC)
Brendan Wong (Burnaby, BC)
Catherine (Chewy) Hui (Vancouver, BC)
Geoff Powell (Toronto, ON)
Jessica Rockliff (Vancouver, BC)
Jessie Grignon Tomas (Montreal, QC)
Kevin Underhill (Vancouver, BC)
Laura Mason (Vancouver, BC)
Mark Lloyd (Winnipeg, MB)
Morgan Hibbert (Vancouver, BC)
Rachel Moens (Vancouver, BC)
Terri Whitehead (Calgary, AB)
Tim Tsang (Vancouver, BC)
Alternates
Anatoly Vasilyev (Vancouver, BC)
Collefas Mot (Vancouver, BC)
Darren Wu (Vancouver, BC)
Gagandeep Chatha (Surrey, BC)
Reanne Bowlby (Vancouver, BC)
Rena Kawabata (Vancouver, BC)