Posted by Craig on June 18, 2016 5:24 pm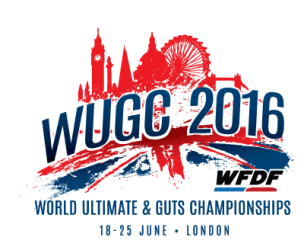 The WFDF World Championships is currently taking place in London, England. Canada has a team competing in each of the 5 divisions: Open, Women's, Mixed, Women's Masters and Open Masters. There are dozens of players from Vancouver competing on these teams, many who have or currently do play in the VUL!
You can follow how all Team Canada (TC) is doing on Ultimate Canada's TC Page and view the streaming schedule on the WFDF website. Most of the games happen overnight for us due to the time difference, but you can also watch archived games after they have been completed.
Go Canada Go!