Posted by Craig on October 12, 2017 3:01 pm
The VUL is pleased to announce we've hired Michael Dorsey as our new Web Systems Manager!
A New Role
The Web Systems Manager is a new part-time role for the VUL. Until now, our website and League Management Systems have been built and maintained by external firms and contractors. As the VUL continues to grow and expand, demands on those systems have been increasing.
For example, our new Strategic Plan has a wide of range of objectives that will require investment to fulfill. We also added many new services this year alone:
- new adult leagues in Burnaby & New West
- new Coaches Conference
- new Day Camps and Skills programs for youth
- new Surrey-based Vortex youth club teams
- and many other initiatives. 
To support our growth, it was time to finally hire our own staff to manage our systems.
Welcome Michael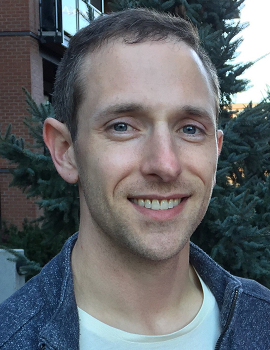 In his new role, Michael will be responsible for product management, development, and support.  He will work closely with other staff and VUL members to identify requirements, create release plans, design and build features, and provide ongoing maintenance and support.
"Michael ticked the key boxes we were looking for in a candidate", says Craig Woods, VUL Executive Director. "He has a strong background in both Product Management and Development. Not only do we need someone with strong technical skills to build and maintain our complex systems, we also need someone with business & people skills to identify and prioritize what was needed. We are very pleased to welcome Michael to the VUL."
Michael lives in North Van with his young family. He's played team sports for as long as he can remember, mostly football, baseball and basketball with a bit of ultimate sprinkled on top. He loves the competition and camaraderie when working together as a team, and looks forward to helping the VUL be a leader in the recreational sports community.
The VUL also wants to thank Steven Tannock for all of his service. Steve is the web wizard who led the design and launch of our website 4+ years ago, and has been our primary architect, developer, and advisor since then. We will continue to engage him for consulting and expert counsel as needed going forward, as well. 
For ongoing Tech Support, please continue to email contact@vul.ca. Michael can be reached directly at michael.dorsey@vul.ca. For general questions, you can reach Craig at craig.woods@vul.ca. 
Please join us in welcoming Michael!