Posted by Craig on August 8, 2016 5:23 pm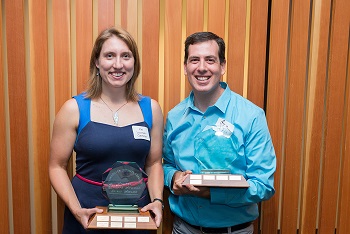 Update: Deadline extended to Aug 31. We have some great nominations so far, but fewer than previous years. Please consider nominating a deserving VUL member for one of these prestigious awards!
Each year we recognize 1 male and 1 female who best exemplify Spirit of the Game in their conduct on and off the field. Is there someone on your team, or even another team that deserves recognition? Nominate them!
 
The deadline for nominations is Friday, August 26. Email contact@vul.ca with a description of why your candidate is qualified. The winners will be announced at our Awards Banquet in October when we present the William Arthur Hawkins Male Spirit Award and the Laurel Stroppa Atwood Female Spirit Award.
To learn more about these awards and view a list of past recipients, see our Awards page.