Posted by Craig on May 27, 2019 11:42 am
* Note: in this article when we refer to women or men, we include self-identifying, non-binary and trans folks.
Over the past few years, the VUL has been actively working towards gender equity. We're happy with the work we've done yet we understand we have a long way to go. 
With our annual Women's Week approaching Jun 3-8 (2019), we're reflecting on gender equity in the VUL.
Today, we'd like to share a win on the gender equity front we're proud of, and could not have done without the persistence, enthusiasm and efforts from members who wanted to see gender equity happen.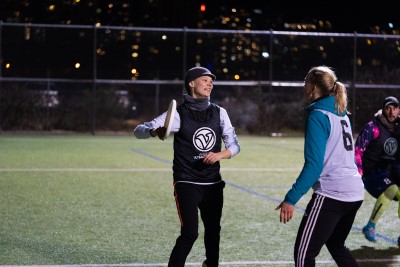 We've run Parity League from January-March for the past several years. It's a small league, but with a tight group of advocates. To be honest, the league was struggling to stay alive as it was attracting many more men than women. In 2018, we played 4m:1w, which as you can imagine didn't provide the greatest experience for the women on the field. 
In 2019, the Parity League Coordinators Brianne Wager, Mark Bustin and Dave Bartlett worked with League Manager Katie Berezan to come up with a new plan to help the league not only survive, but hopefully thrive.
We made the following changes:
All GM's would be women
4v4 ultimate (instead of 5v5 ultimate) with 2:2 gender match
Players who referred a women-matching player were entered in a draw for $250 Kickstand Bike Shop Gift Card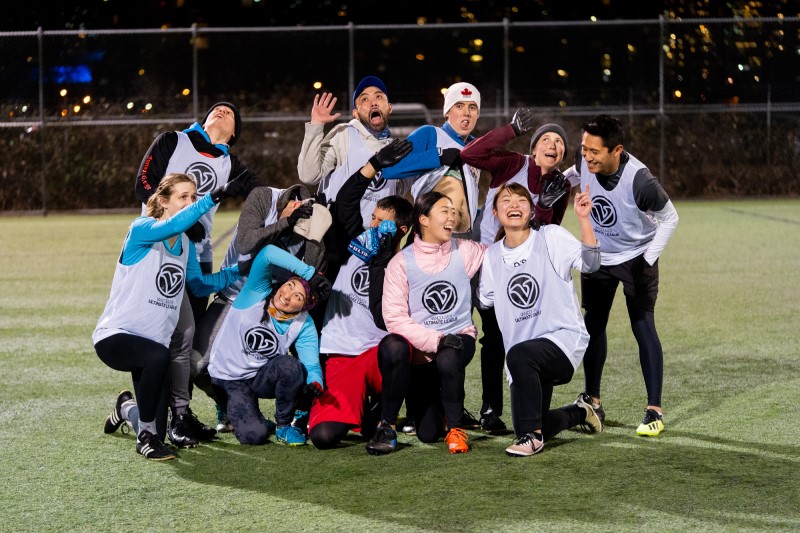 Here are some of the results:
All games played with gender equity – 2 men and 2 women on the field
Of the top 10 salaries, 5 were women. 
Goals ratio was 6 women: 4 men
Assists ratio was 4 women: 6 men
According to our Board Member Trisha Roberson who also played in the league: "Word-on-the-street, women seemed to really enjoy the league this year! This is an enormous shift from the year before."
Even though Parity League had fewer than 50 players, these are the kind of wins that add up over time and move us a wee bit closer to equity in our league.
On June 3-8, we'll work to take another small step through our annual Women's Week. If you have any comments or feedback about gender equity in the VUL, please email us at contact@vul.ca.