Posted by League Manager on May 29, 2019 11:45 am
* Note: in this article when we refer to women or men, we include self-identifying, non-binary and trans folks.
The Vancouver Ultimate League is proud of the work members do to further gender equity in Ultimate. Women's Week, June 3 - 8th, is a chance for teams to showcase the efforts they are making to promote growth and equity on their teams in the VUL. 
What can your team do this week?
1. Put women matching players into new roles
New roles allow players to grow and see their potential, as well as have more fun!
Some example of roles to encourage women to take on include:
✓

Pull the disc

✓ 

Do the pre-game chat/flip

✓ 

Lead a cheer

✓ 

Catch the pull

✓ 

Pick up the disk 

✓ 

Call a play on the line

✓ 

Be the initiating cutter

✓ 

Be isolated in the endzone

✓ 

Cut for their huck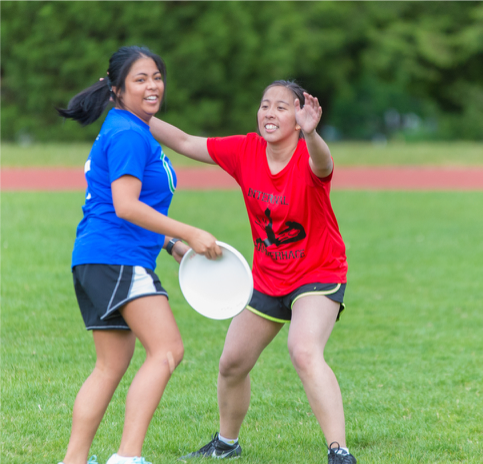 If women on your team are already doing some of these, think up some other ways to have women lead on the field (i.e. have all women handlers). 
Fill out this google form checklist capturing all the great things women on your team did this week to win a team prize!
2. Share photos of women doing amazing things!
If you use the hashtag #UltiWomen and tag us on Twitter and Instagram, you'll enter your teammate into a draw for some sweet prizes...maybe you'll win something too :)
3. Read this article on Recruiting and Retaining Women
Consider implementing some of the ideas like bringing snacks to the game!
*The purpose of Women's Week is to promote equal options on the field for all players. All team cultures are different, please also take this opportunity to think about your team and other players that may not be experiencing equal opportunities on the field.