It's tough to play ultimate for several years completely injury-free. Ultimate is a demanding sport on the body so we've partnered with a few athletic therapy partners that can help fix you when you're broken:
---
Jointworks Chiropractic is a favorite sports therapy clinic for ultimate players in Vancouver. Their chiropractors are licensed doctors in orthopedic testing, advanced manual therapy, and sports concussion management, in collaboration with physiotherapy.
As competitive ultimate, powerlifting, and soccer players themselves, they understand the importance of injury prevention and recovery. Their goals are to relieve your pain, speed up your recovery, and enhance your performance, so you can get back onto the field, as soon as possible.
Jointworks has a hands-on approach to healthcare with safe, comfortable, and customized treatment that really helps. Their team includes chiropractic, physiotherapy, registered massage therapy, and kinesiology, as well as acupuncture and naturopathic medicine.
Why Jointworks?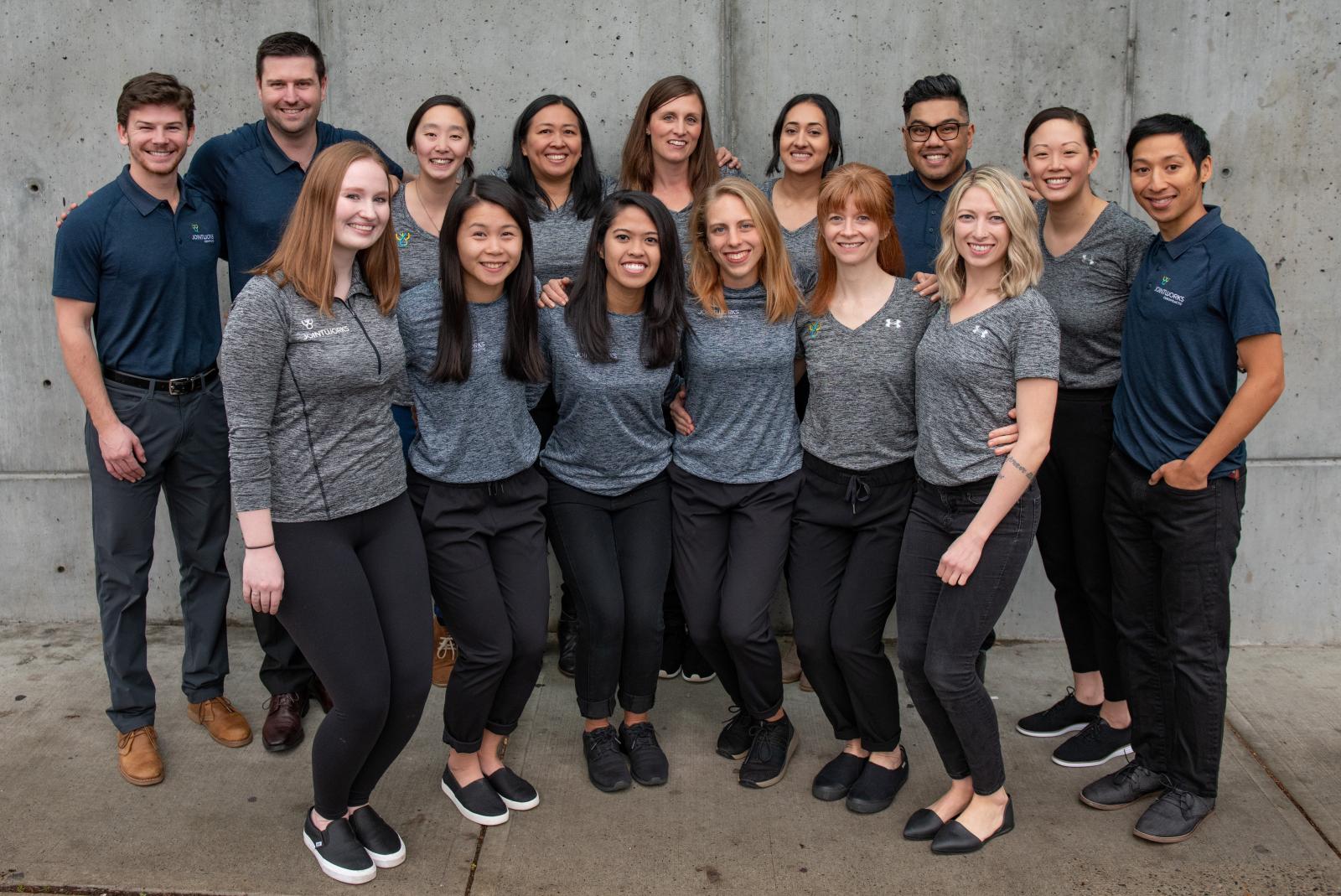 Jointworks combines their love of ultimate with their passion for sports therapy. Their team provides one-on-one care for each patient and creates a treatment plan including an accurate diagnosis, thorough treatment, physiotherapy, and performance training.
Jointworks also provides custom orthotics specialized for ultimate. The design is low profile and durable to create stability and comfort. Examinations include a thorough history, biomechanical analysis, digital gait scan, and a 3D volumetric cast.
Everyone is unique, and personalized care is the heart of their business. Their clients are everyday people with a connection to the ultimate community, whether it's through family, friends, colleagues, or teammates. Everyone is welcome at Jointworks!
Since 2011, Jointworks has been the official sports therapy clinic for the following:
UBC Ultimate
Furious George
Traffic Ultimate
Team Canada Ultimate
Contact Info
Address: 3860 Main St (at 22nd)
Phone: 604-675-0388
---
InSync Physiotherapy provides services in Sports Medicine, Sports Injuries, Physiotherapy, Exercise Rehabilitation, Massage Therapy, Acupuncture & IMS.
They are committed in giving you the highest level of professional care & service while utilizing latest advances in physiotherapy & health care to treat the root cause(s) of your problem. Insync is excited to be providing integrated patient–centred health care services to help you get back "Insync" with your optimal health and maximum potential for sport, work or play. Of note, they also accept WorkSafe BC & ICBC claims.
Why Insync?
Insync has therapists obtaining internationally recognized post-graduate training in Advanced Manual "hands-on" therapy and exercise rehabilitation. They have therapists that have worked extensively with ultimate frisbee teams at the national and international level assisting them in winning national championships, bronze and silver medals in multiple world championships and world games competitions since 2008. In addition, their therapists have also worked at the Vancouver 2010 Olympic games, with professional hockey players, rugby, soccer, runners, triathletes, volleyball players and a multitude of other amateur and recreational athletes.
With the combination of using internationally recognized skill sets and their extensive experience in sports, they can get at the underlying cause of your injuries and help you connect with how you want to move again. Insync also offers "prehabilition" sport activity screening exams by physiotherapists specifically trained to provide detailed assessments for people who are not currently injured but want to identify areas of weakness and imbalances. (Very helpful for people beginning or increasing a training program in any sport or athletic endeavor).
Contact
Address: 102-4088 Cambie Street (Corner of Cambie and King Edward)
Phone: 604-566-9716