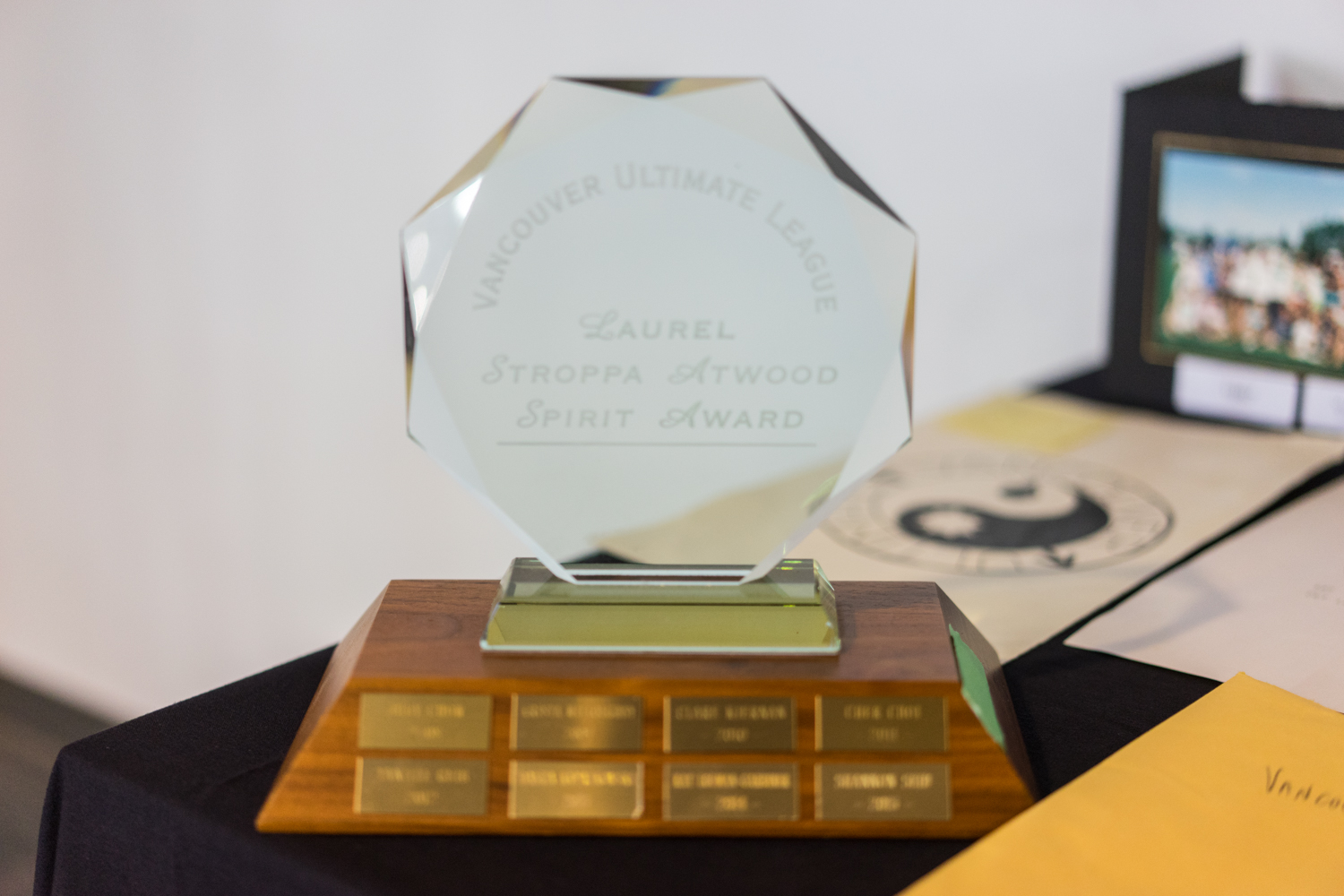 Every year at our Awards Banquet in October we present awards to individuals and teams for their contributions to the league and community. 
Nominations
Nominations for awards happen every summer with the winners announced at the Awards Banquet in October. 
Individual Spirit Awards
Each year we recognize two players who best exemplify Spirit of the Game in their conduct on and off the field.
Coaching Awards
Each year we recognize top coaches, mentors, and clinic leaders in Metro Vancouver. Read more about the awards. If you know someone who deserves recognition, please nominate them! Email contact@vul.ca with their full name, where they coach, and a description why they are deserving.