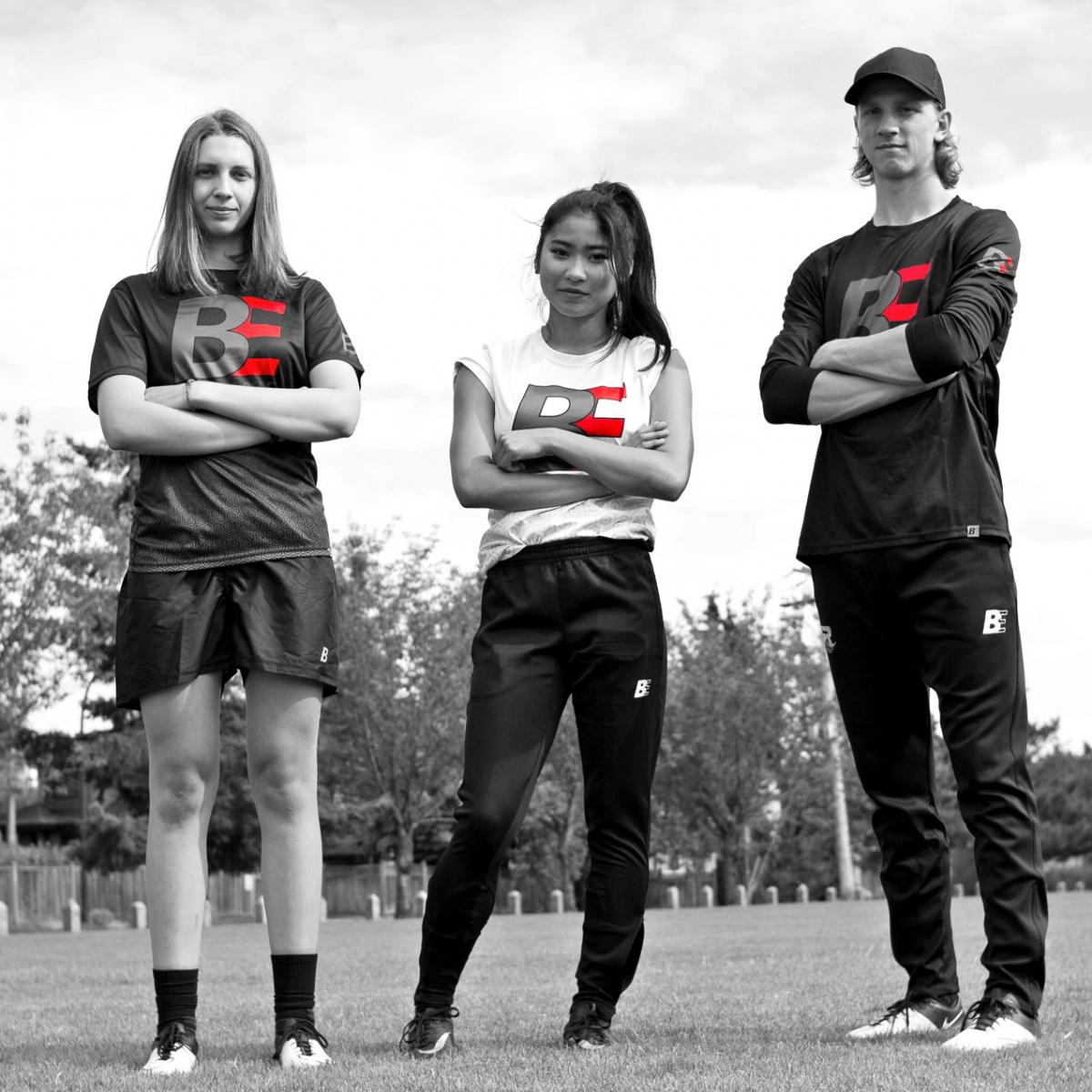 BE Ultimate Apparel is a Vancouver-based company where Ultimate players make ultimate gear for the ultimate community.
Growing ultimate close to home is a value that BE shares with VUL. Their expertise in ultimate performance apparel combined with the VUL's wide reach make for an exciting future!
What Sets BE Apart 
Performance Based Apparel
Uniforms specifically designed for ultimate players. 
Created to help you perform your best. 
Quick dry material and double locked seams allow easy play in all conditions at the highest level.
Customer Service
Take pride in their ability to work directly with the customer. They enjoy this process and want nothing more than to make your experience enjoyable. Don't hesitate to reach out with any questions! 
Sublimation printing allows for the integrity of your uniform to stay intact for years and years. They will stay crisp as the day you bought them!
Work fast. BE ultimate prides itself with one of the fastest sublimation turnaround times in the market. 
BE Ultimate Deal
VUL members get 10-15% off pricing on screen print or sublimated apparel. Screen printing turnaround time is 2-3 weeks, while sublimated is 4-5 weeks. 
You can re-order single or small-batch jerseys for your team the following year. Depending on the order, there may be a small set-up charge of $35.
VUL Online Store
The VUL also sells our merch through an online store hosted by BE Ultimate.
Check it out, and order your VUL swag today!
Contact Info
604-351-2622
BE Ultimate Apparel Ltd.
Unit 105, 618 E Kent Ave South
Vancouver, BC, V5X 0B1