The VULS is governed by a 7-person volunteer Board of Directors, managed by over 15 Staff, and supported by dozens of coaches, instructors, and volunteers.
The Board sets the long-term priorities, objectives and policies for the Society. For an overview of what's involved in being on the Board, see our Board FAQ. Staff then design and implement programs to meet those objectives. For more information on how we operate, see Governance. 
To contact any VUL representative, please see the Contact Us page.
Board of Directors
Senior Staff
---
Board of Directors
Trisha currently serves as the President of the VUL on the Board of Directors. She joined the board in 2016 and has served as the chair of the Strategic Planning Committee, as well as on the Finance Committee, Hall of Fame Committee, and Code of Conduct Committee.
In 2017 she helped found the mixed touring teams Fable and Mastadon with the goal of creating a sustained, competitive mixed program in Vancouver. She captained Fable from 2017-2019. With female-matching and male-matching players on the field, mixed ultimate is an important arena for promoting gender equity and Spirit of the Game. In 2018, Trisha along with other Fable leadership helped form a second mixed team, Mola Mola. In 2019, Trisha helped foster the growth of beach ultimate community in Vancouver, hosting the twice-weekly Famous Vancouver Beach Ultimate Pickup Game.
Trisha works as an operations manager at the Nikkei National Museum and Cultural Centre and holds a BSc in Physics and Philosophy, a MSc in Geophysics, and a PMP designation. When not training for, researching, watching, or playing ultimate, Trisha can be found reading, hiking, cycling, or thinking about science, feminism, social justice, and how to save the planet.
Term: 2018-2020
Roles: President, HR Committee, Finance Committee
Teams: Fable (mixed touring), Zephyr (women's touring)
---
Sarah got her first taste of ultimate in high school in 2003. She played the VUL for the first time that summer and has never looked back. She absolutely loves the camaraderie, and friendships she's made from playing Frisbee. This sport, through its commitment to spirit of the game, really takes sportsmanship combined with talent to the next level. Also the heckling; she loves the heckling. She's had the pleasure to play mixed summer, mixed winter, mixed winter hat, fall grass, winter Parity, and mentor women's fall turf, along with more tournaments (recreational, touring, mixed and women's) than she can count. She played 2 years in England on an English Mixed team that went to World's 2010 in Prague. Meanwhile, back in Canada Sarah has played with Zephyr and Wendigo women's club, and most recently with Fable mixed ultimate club. When Sarah isn't playing Frisbee, she loudly tinkers away at making music in her home studio. She earns a living as a self-employed contractor teaching piano and trumpet to students of all ages. Sarah previously served as Secretary and is now the board's Vice President.
Term: 2018-2020
Roles: Vice President, Governance Committee, Hall of Fame Committee
Teams: ClamWow!, Buck Fugly, Outcasts, Care Bears ('07). Past touring: Zephyr, Wendigo (now Koi). Current touring: Fable Mixed Ultimate Club
---
Ken is privileged and grateful to be able to serve on the board of the VULS. Since having the good fortune of being introduced to ultimate in high school via outreach efforts of the BCDSS, he has loved the game and truly appreciated the Vancouver disc sports community. He strives every day to live by the principles behind the name 'ultimate,' the Spirit of the Game, and the many unique aspects of our sport. He started playing ultimate in the VUL in 1992 and has been lucky enough to have the chance to play with a number of teams and meeting so many amazing ultimate people over the years. Ken was away from Vancouver between 2004 and 2016 in China where he was involved with introducing ultimate to new people across China and the ongoing early stage development of the ultimate community and ultimate organizations in China. Since returning to Vancouver, Ken has enjoyed getting back on the field with old friends and teammates and meeting new players and teams. He is honored to have been re-elected to the board and will work hard for the members and support the VULS any way he can.
Outside of Ultimate, Ken spends time working with clients on their mergers and acquisitions and cross-border investments, as well as being a dad to his energetic young son.
Term: 2019-2021
Roles: Secretary, Hall of Fame Committee (Chair), Finance Committee
Teams: Current: ReTox, Weeble, Marauders. Past: Funky Chickens, Vertical Sidewalk, Discombobulators, Vinnie Barbarino, Sippin' Sunshine, Salmon Envy, Flying Warthogs 
---
David began playing ultimate by throwing a disc around with his high school friends while waiting for the school bus;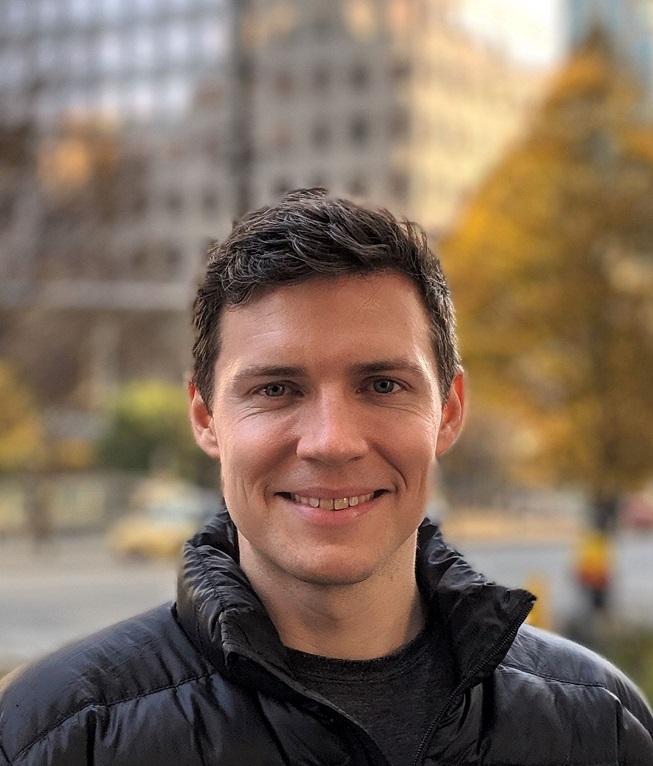 however, it wasn't until six years later that he joined his first organized team in the VUL. He's played in seven consecutive summer leagues and since discovering that turf leagues play year-round he hasn't missed a season. After making many great friends over the years, David is hoping to use this board position to give back to the community which has provided him with so much fun and happiness.
When not on the field, David spends his time working as a finance and operations professional at startups in Vancouver, surfing as much as possible, or planning fun activities with friends.
Term: 2019-2021
Role: Treasurer, Finance Committee (Chair)
Teams: Current: Disco Throw Inferno, Double Rainbow, Mr. Chung's. Former: Iceman
---
Christa tried out ultimate while living in residence at UBC, but her love of the sport really blossomed while on exchange in Australia. She joined the VUL as soon as she got back to Vancouver in Fall 2009 and has barely missed a season since. Christa has the pleasure of captaining the Technicolour Narwhal Explosion and is convinced they have the best uniforms in the league. She is delighted to join the board and is excited to support the league in continuing to be a world leader in ultimate.
Outside of ultimate, Christa works as a program and evaluation manager at UBC and is interested in understanding how evidence-based initiatives work and can be scaled up in the real world. 
Term: 2018-2020
Roles: Member at Large, Strategic Planning Committee (Chair), HR Committee
Teams: Current: Technicolour Narwhal Explosion Past: It Takes Two to Huck, Talk Nerdy to Me, Flying Saucers
---
Lisa Riddle
Lisa started playing ultimate with friends in 1998 in Toronto.
She joined her first team in 1999 in Vancouver and played competitively for a couple years with Idle Hands and the Roughriders, among others, before having her daughter. Her passion for ultimate has never waned and, as a result, she recently started teaching ultimate to the kids at her daughter's school in North Vancouver.
Ultimate has so much to offer young people that is not being provided in other sports, in the spirit of the game and in the development of mediation skills when conflict arises. It also allows for those skills to be developed while playing with people of different genders. And, it's just so much more fun than other sports!
Lisa works as a lawyer at the Department of Justice and is a passionate advocate for equality. Outside of ultimate, Lisa and her daughter spend all their spare time riding horses.
Term: 2019-2021
Roles: Member at Large, Governance Committee (Chair), HR Committee
Teams: Idle Hands, LikAStik, Roughriders
---
Zun started playing ultimate at Prince of Wales high school, and has since played with the Misfit youth program
and in the states with the UC Berkeley Men's team. Since returning to Vancouver, Zun has volunteered with the VUL strategic planning and governance committees, working on evaluating the league's core values as well as collaborating with members on the board's crisis management plan.
Outside of ultimate, Zun works at an HR consulting firm where he helps advise clients on topics related to compensation, talent strategy, and governance.
Term: 2019-2021
Roles: Member at Large, HR Committee (Chair), Strategic Planning Committee
Teams: Ruckus, Misfit, UGMO, Breakside, Dog Sport
---
Staff
Craig started playing at SFU in 1989 with the Discombobulators when there were 7 teams in the VUL. He didn't play through the 90's (much to his chagrin now), but has been playing since 2002.
Craig is passionate about playing his part to make the VUL the best recreational league in Metro Vancouver, and a leading example for ultimate leagues around the world.
Role: Executive Director
Teams: Past: Pura Vida, Humpty Dumped Me. Touring: Grind (WUCC 2006)
---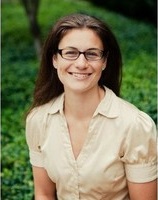 Katie first began playing Ultimate in her youth in Edmonton. Her passion for ultimate grew as she travelled and played around the world before settling in Vancouver to attend the University of British Columbia. Since then she has been involved in the VUL and the Vancouver Ultimate scene as a player, coach, and logistics guru. She is most notably known for her lefty backhand huck.
In addition to her Ultimate experience, Katie brings with her a background in administration and dispute resolution. She is currently pursuing a Master of Public Policy and Administration.
Role: League Manager
Teams: Team Super Friends, Retox, Shhippos, Traffic (2012-2015), UBC (2008-2012)
---
William brings a wealth of experience in playing and organizing Ultimate at all levels, including 20+ years with the VUL and 16+ years with the BC Ultimate Society (previously the BC Disc Sports Society). His biggest passion is giving children the opportunity to play sports, so why not the sport he loves so much! Feel free to reach out to him directly if you want to help him in his quest to have more kids playing Ultimate, i.e. you want to coach, be an instructor, etc.
Role: Youth Manager
Teams:  Past: The Eddies
---
Michael has been playing team sports for as long as he can remember, mostly football, baseball and basketball with a bit of ultimate sprinkled on top. He loves the competition and camaraderie when working together as a team.
Michael is responsible for maintaining and improving the League Management System and all things digital for VUL. He wants to help the organization grow and be a leader in the recreational sports community.
Role: Web Systems Manager