The VULS is governed by a 7-person volunteer Board of Directors, managed by over 15 Staff, and supported by dozens of coaches, instructors, and volunteers.
The Board sets the long-term priorities, objectives and policies for the Society. Staff then design and implement programs to meet those objectives. For more information on how we operate, see Governance. 
To contact any VUL representative, please see the Contact Us page.
Board of Directors
Senior Staff
---
Board of Directors
Ari has been playing Ultimate since 2008 and with the VUL since moving to Vancouver in 2018. Always looking for more ways to contribute to the growth of the community that he loves, he's happy and grateful to be a member of the VUL board. In his time as a director, he has served as board secretary, chaired the strategic planning committee, and sat on the HR and governance committees. He has a great appreciation for the sport that has given him a strong sense of community and many good friends (even helping him meet his wife) during his time playing in Wisconsin, Pennsylvania, Virginia, Louisiana, and Vancouver. He has also done a bit of coaching and is always excited to find ways to pitch in as a coach.
Professionally, Ari is a consultant in the healthcare industry with experience in organizational change, project management, and organizational leadership. He has a sincere dedication to bringing all parties to the table to ensure that every voice is fairly heard and all perspectives are represented and considered. In his ongoing tenure on the VUL board, he hopes to help maintain and build the vibrant, diverse, and welcoming community that he has found with the VUL, ensuring a long and robust future.
Term: 2023-25
Roles: Director
Teams: Dragon Sound, Game of Throws (and he loves hat leagues!)
---
David began playing ultimate by throwing a disc around with his high school friends while waiting for the school bus; however, it wasn't until six years later that he joined his first organized team in the VUL. He's played in seven consecutive summer leagues and since discovering that turf leagues play year-round he hasn't missed a season. After making many great friends over the years, David is hoping to use this board position to give back to the community which has provided him with so much fun and happiness.

When not on the field, David spends his time working as a finance and operations professional at startups in Vancouver, surfing as much as possible, or planning fun activities with friends.
Term: 2022-2024
Roles: Treasurer
Teams: Current: Disco Throw Inferno, Double Rainbow, Mr. Chung's. Past: Iceman
---
Khrystianne Peralta
Khrystianne has been a part of the ultimate community since 2013 after her high school drama teacher convinced her to play on the high school team. Since then, she has played on several junior club teams, the U20 women's national team and various VUL teams locally. With the passion she gained from playing, she wanted to find a way to share her love of the game to other junior athletes, especially female-matching players. She has now coached and is coaching high school teams and club teams in the Vortex program hoping to be an influential voice and to make a difference in their careers. She is looking forward to being a part of the Board to give back to the community she loves so much and to offer perspectives from her experiences. 
When not on the field coaching or playing, Khrystianne enjoys playing video games and other outdoor activities with friends. She is currently working on completing her degree in Mechatronics Engineering. 
Term: 2023-25
Roles: Director
---
Lisa started playing ultimate with friends in 1998 in Toronto. She joined her first team in 1999 in Vancouver and played competitively for a couple of years with Idle Hands and the Roughriders, among others, before having her daughter. Her passion for ultimate has never waned and she sees how much it has to offer young people that is not being provided in other sports, in the spirit of the game and the development of mediation skills when conflict arises. It also allows for those skills to be developed while playing with people of different genders. And, it's just so much more fun than other sports!

Lisa works as a lawyer at the Department of Justice and is a passionate advocate for equality. Outside of ultimate, Lisa and her daughter spend all their spare time riding horses.
Term: 2022-2024
Roles: President
Teams: Idle Hands, LikAStik, Roughriders
---
Ken is privileged and grateful to be able to serve on the board of the VULS. Since having the good fortune of being introduced to ultimate in high school via outreach efforts of the BCDSS, he has loved the game and truly appreciated the Vancouver disc sports community. He strives every day to live by the principles behind the name 'ultimate,' the Spirit of the Game, and the many unique aspects of our sport. He started playing ultimate in the VUL in 1992 and has been lucky enough to have the chance to play with several teams and meet so many amazing ultimate people over the years. Ken was away from Vancouver between 2004 and 2016 in China where he was involved with introducing ultimate to new people across China and the ongoing early-stage development of the ultimate community and ultimate organizations in China.
Since returning to Vancouver, Ken has enjoyed getting back on the field with old friends and teammates and meeting new players and teams. He is honoured to have been re-elected to the board and will work hard for the members and support the VULS in any way he can.
Outside of Ultimate, Ken spends time working with clients on their mergers and acquisitions and cross-border investments, as well as being a dad to his energetic young son.
Term: 2022-2024
Roles: Vice-President
Teams: Current: ReTox, Weeble, Marauders. Past: Funky Chickens, Vertical Sidewalk, Discombobulators, Vinnie Barbarino, Sippin' Sunshine, Salmon Envy, Flying Warthogs 
---
Kelly Wunderlich
Kelly is a big fan of the Vancouver ultimate community. She has spent the last decade being a VUL player, captain, instructor, mentor, and more. Most recently she has been coordinating the women's league mentors and working on creating more opportunities for women-matching players to develop, compete, and find community. When she's not working behind the scenes Kelly enjoys representing Vancouver while touring in Canada and the USA. Kelly is excited to bring her experiences and perspectives to the Board.
Outside of ultimate she works as a research coordinator, enjoys baking, and dabbles in disc golf.
Term: 2023-2025
Roles: Director
Teams: Drift, Marauders, Significant Otters     Past Teams: Sneaky House Hippos, UBC, Zephyr, Wendigo
---
John Zhou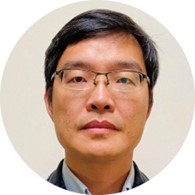 John has more than 20 years of experience in project and team management in human resources, finance and public transit systems for multiple global companies.
He loves working with youth and has coached Ultimate, Soccer and Baseball teams in the last few years.
Term: 2023-2025
Roles: Director
---
Staff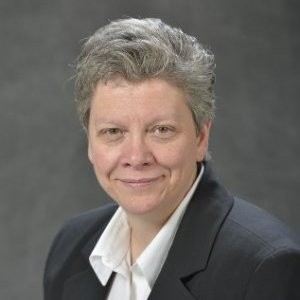 Diane joined the VUL in late 2021. She has an extensive background in sports delivery models, management, HR and communications within the provincial and national sports network and in the post-secondary sector.
Role: Executive Director
---
Tristan Brown
Tristan started playing Ultimate in 2001 for his intramural dorm team at UBC.  From there he joined the VUL the next summer playing with his cousin's team.  Since then, he has played on a variety of teams and at all different recreational levels in the VUL, and also a semester of club ultimate in England while on academic exchange. 
While his age has increased, so has Tristan's love and passion for the sport of Ultimate and the community it creates throughout Vancouver and beyond.  
Before working for the VUL, Tristan was the Intramural Leagues Coordinator for UBC Recreation where he organized recreational sports leagues for the students of UBC, including Ultimate, for 13 years.
Teams:  Current – Just a fling and Preshslice and the Gang  Past – Stacked, Discombobulated, Random Fling (England)
 
---
William brings a wealth of experience in playing and organizing Ultimate at all levels, including 20+ years with the VUL and 16+ years with the BC Ultimate Society (previously the BC Disc Sports Society). His biggest passion is giving children the opportunity to play sports, so why not the sport he loves so much! Feel free to reach out to him directly if you want to help him in his quest to have more kids playing Ultimate, i.e. you want to coach, be an instructor, etc.
Teams:  Past: The Eddies
---
Michael has been playing team sports for as long as he can remember, mostly football, baseball and basketball. He loves the competition and camaraderie when working together as a team.
Michael is responsible for maintaining and improving all things digital for the VUL. He wants to help the organization grow and be a leader in the recreational sports community.
---
Jeremy Quan 
Jeremy is currently the Regional League Coordinator and Merchandise Coordinator for the VUL.  He has been working in the Ultimate scene for almost 15 years at the local, provincial and national level, and with the two local professional teams.  From planning small tournaments, to national qualifiers, it has been his way to give back to the community.  He's also been the captain of essentially every team he's played on for as long as memory serves. 
When he's not playing ultimate, Jeremy enjoys hunting, softball, bouldering and baking sourdoughs.  He is currently a Recreation Programmer for the City of Vancouver at the Roundhouse Community Arts and Recreation Centre.
Team: Huck If You Want Me!
---
Kevin started playing Ultimate in 2005 and has since played in the junior, mixed and open divisions. With a love for sports and an education and work background in digital marketing, it only made sense that he finally found his niche in sports marketing after doing a marketing role at the Richmond Olympic Oval. Not only does he bring a lot of marketing experience, but also has a lot of energy and creativity. He is passionate about connecting the community in the digital space. 
Teams: Current – FullSendCat  Past – Furious George, UBC, BC All-Stars, Misfit, Richmond Secondary.