​There are 4 candidates running for 3 open positions at our 2016 Annual General Meeting. They are listed in alphabetical order.
At the AGM, candidates are asked to speak for up to 3 minutes, followed by a short Q&A period.
Colin Dodds
Along with being a 5-year veteran to the sport, I'm a 15-time VUL captain, and I have experience coaching and sponsoring ultimate teams at the high school level (go Prince of Wales!). VUL teams I've played on include The Frizzles, East Van Halen, Stacked, Mad Hops, and lots of tournament and hat teams.
I want to run for the board because I'm interested in helping foster this great sport in Vancouver. My areas of interest include promoting authentic spirit of the game at all levels of play, improving the play experience to retain women and new players to the sport, and furthering VUL partnerships with professional teams.
Trisha Roberson
I stepped up to be a VUL Director in May 2016. This occurred midway through a term, so I had a lot of catching up to do. I joined the Strategic Planning committee and was excited to have been able to influence the board to include specific references to "inclusive" and "gender" in the newly proposed Vision and Mission. I've found that being on the Board of Directors is a lot of time and work, but I love seeing my efforts make a difference.
I moved (back) to Vancouver last year, and I love frisbee. I played in LA and SF, and learned a lot about different community styles from these places. When I got back, I played on and subbed for many league teams. The summer I returned to Vancouver, I picked up with the mixed touring team, Sleeper Cell, and this past summer I played with the women's touring team, Zephyr (4th at Nats- hell yeah!).
Honestly, compared to the communities in California, I found the Vancouver ulti scene to be the least easy to break into. I think this might just be part of the Vancouver culture. However, I don't think it needs to be that way! I definitely think part of the spirit of the game is to be welcoming, so maybe we can work that more into our culture!
One thing I'm passionate about is getting women involved in ultimate! I've sensed some timidness from the women I've played with, and have felt the frustration of guys looking off the female cutters. My mixed team in SF, Alchemy, really focussed on using strong ladies as the core of the team, and I think that really helped our whole team grow and improve. I would really like to see the VUL move to a place of equity and encouragement for all gender minorities.
Sarah Cawston-Stewart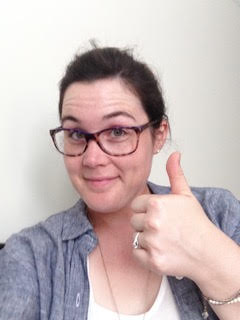 I got my start in the VUL at the age of 18 (which is more years ago than I care to admit) and I've had the pleasure to play mixed summer, mixed winter, mixed winter hat, fall grass, and mentor women's fall turf the past 2 seasons, along with more tournaments (recreational, touring, mixed and women's) than I can really count. I played 2 years in England on an English Mixed team that went to World's 2010 while back in Canada I played with Zephyr women's club for 2 years and Wendigo women's club as Captain in the 2016 season. I believe my diverse playing background will help me participate in the Board decision making.
I'm interested in participating in the VUL as a board member because it takes a community to keep the sport going and growing and I've got the time to help! I've been involved in other community organizations previously, as a member of the Transition Towns Initiative in England for 2 years for example, and my most recent year of playing I was team captain, so I'm not afraid of taking on leadership roles. I like to participate in group decision making, and I'm pretty good at planning/assisting with events. I'm also keen to look at growing the touring/competitive mixed (and masters) side of the sport within Vancouver.
Terry Yaremchuk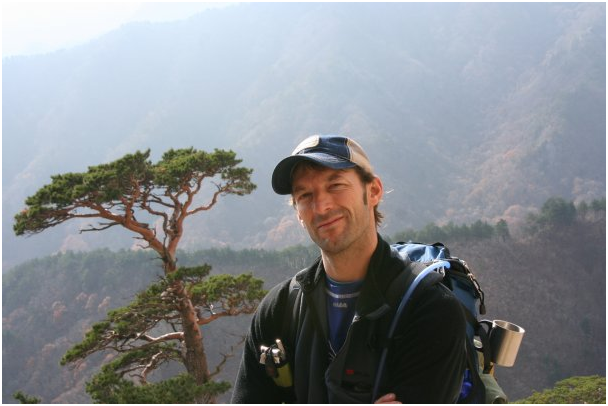 Professionally I am a commodities and wealth Advisor with the Chippingham Financial Group, outside of which I am active within the networks that I am most passionate about. In addition to being a board member of the VUL, I volunteer in the craft brew community and am on the board of the Burnaby Disc Golf Society.
Having played ultimate for 20 years, I have had the opportunity to participate recreationally and competitively at virtually all levels both domestically and abroad which translates into value and experience to benefit the members of the VULS. I have served on the VUL board for the past three years and am currently the acting Treasurer for the Society. This most recent term I have been a member of the Strategic Planning Committee and chaired the Hall of Fame Committee. It has taken a couple years to work my way up the learning curve on what is required to be an effective board member and now I want to leverage that experience. This is also a time of transition for the board as we will be losing valuable members and I feel that I can offer some continuity to help the new board bridge that transition.
It is important to me to be able to give back to the community that has given me so much and been such a big part of my life. I am passionate about the direction Ultimate and the VUL are headed and want to participate in this exciting evolution.