​There are 5 candidates running for 4 open positions at our 2017 Annual General Meeting. They are listed in alphabetical order.
At the AGM, candidates are asked to speak for up to 3 minutes, followed by a short Q&A period.
Read more about the 2017 AGM
Rob Adams
Rob started playing in the VUL from 1999-2000 and again from 2010 to today. In the ten years in between, he lived and played in London, Beijing, Sydney, Tokyo, and Hong-Kong. He toured with multiple teams, playing in WUCG (2008) and WUCC (2006, 2010).
When not on the field, Rob is a professional Business Analyst with an MBA in Strategic Management.
 
Brett Anderson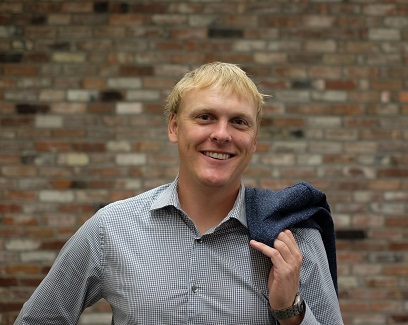 Brief Bio: Playing ultimate since 2002, VUL since 2007. Played in and enjoyed almost all VUL ultimate offerings over the years. This includes leagues, tournament and spans the gamut from recreational to touring, professional and national teams.
Qualifications: Has been involved with VUL board committees since 2014, having a seat at the table since 2015. Has been an active participant in Strategic Planning and IT committees in addition to general board responsibilities. Outside of ultimate Brett spends his time playing in the mountains and enjoying the company of friends. During the day he works with an international technology company. #votebrett
 
Paul Dante
Paul was first introduced to ultimate at summer camp in 1990. In his first undergraduate degree he was the guy who always had a disc in his bag and was up for throwing… always. Since 1990, he has played league and on club and university touring teams in 9 different cities. He first joined the VUL in 2005 but departed the city for graduate school 6 months later. He returned in 2011 and has been playing VUL and on Vancouver-based touring teams ever since. While he has played in the college men's division and open masters division, his passion has always been mixed ultimate, and he is happy and proud to be on Vancouver's first mixed masters team, Mastadon.
In addition to his ultimate background and ability to effectively work with many different types of people, Paul also brings IT knowledge with his degree in computer science. Having an understanding of how software/web development works, he has a stronger understanding of what is and isn't possible for the technologies that the VUL employs currently or hopes to employ in the future. 
Audrey Ng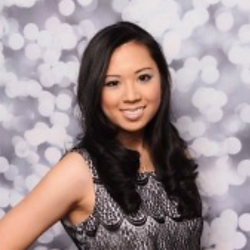 Audrey joined the league in 2009. Throughout her years of playing ultimate, she has played and captained on Summer, Fall, and Winter league teams, competed on the Wendigo club team, volunteered at clinics, and has mentored in the Women's league, the VUL Summer Camp, and various training camps. Audrey has a strong work ethic and is a leader both on and off the field. She was a nominee for this year's VUL Spirit Award.
 
Audrey has 5 years of working experience in Human Resources, holds a CPHR designation and graduated from Sauder School of Business specializing in HR. She has worked in insurance, high-tech, and construction industries in companies ranging from 50 to 900 employees. Audrey is currently a sole practitioner at an organization with over 50 employees, building their HR department from the ground up. In her role, she acts as a subject matter expert in employment law, employee relations, staffing, and organizational development. Audrey is committed to the long-term success of the VUL and is being nominated because of the tremendous value she can bring to the board through her unique perspective and business acumen.
Ken Su
I began playing in the VUL in 1992 on very early days teams including the Funky Chickens, Discombobulators, and Vertical Sidewalk. Later on in the late 90's early 00's played with teams including Flying Warthogs, Salmon Envy, Vinnie Barbarino, and Sippin' Sunshine. More recently have been spending time with Marauders, ReTox, and Weeble.
Enjoyed playing in local tournaments like Babes N Hats and Flower Bowl every year I was in town and used to play with some touring club teams (although not particularly relevant as they were not VUL teams).
If I am able to have the opportunity to join, I am interested in contributing in whatever role is most suitable and work within a team setting with the other Board members and VULS staff.
Obscure trivia facts are that I was one of the original founding VULS Board members when we created the society and was also the first recipient of the annual VUL MVP award back in the day (you wouldn't be able to tell if you saw me play now).