Fall Season DDC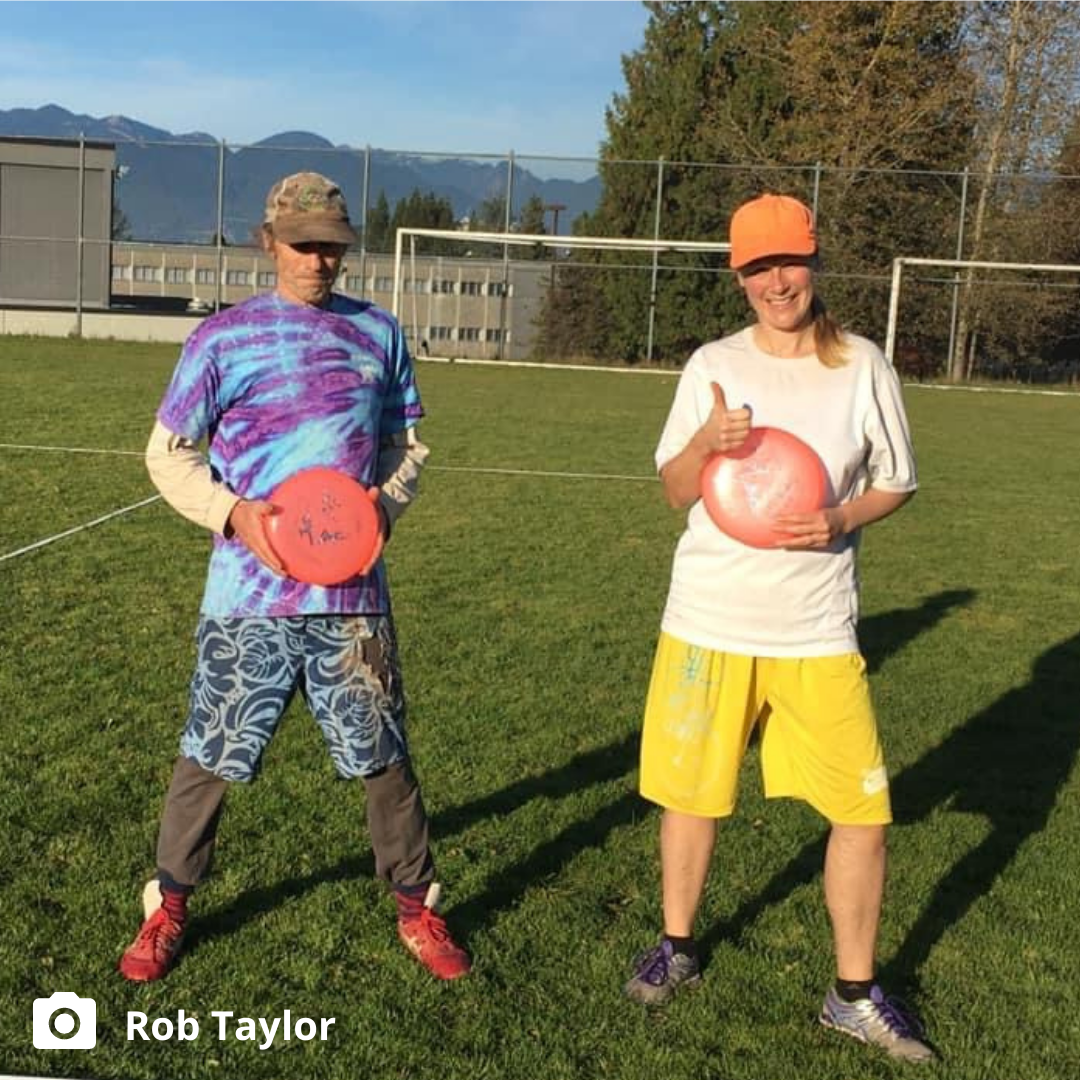 Want to get back out on the field in a more controlled environment that maintains social distancing? Interested in learning a new disc sport? DDC is here for you! Each team has 2 players and 2 discs in play. The goal? Make the other team have 2 discs on their side at once, by throwing the discs inbounds. Sign up with alone or with a friend and join the fun DDC community. You can choose to play with a specific partner, or be matched with different players.
Did you know that DDC is played with a Double Disc Court Official disc, (110 gram disc, with a 24cm diameter)? Come on out and learn this fun strategic disc sport! 
Never played DDC before? Read the WFDF Rules or watch this Youtube Tutorial on how to play! 
DDC has rules adapted to follow BC Ultimate's Return to Play plan. 
Space is limited to adhere to Return to Play policies.
Playing Info
Timeslot: Sundays 1pm - 3pm                                      
Duration: 7 weeks from September to October
Location: Oak Meadows
Age: 19+, or 17+ with parental consent
Inclusivity: All players welcome, including LGBTQ2+ and transgender
All you need for this league are cleats or runners. In order to play, a consistent 15 meter forehand and/or backhand is highly recommended.
2021 Important Dates 
| | |
| --- | --- |
| August 16 | Registration opens                |
| September 16 | Registration closes |
| September 19 | League Starts, first week to include tutorial on how to play |
| October 10 | Thanksgiving Weekend - games ON |
| October 30 | Sunday League Finishes |
*Games may be extended by 1 week for weather cancellations.
2021 Fees
| | |
| --- | --- |
| Single | $70.00 |
| Duos (2 people)* | $120.00 |
Fees include GST, VUL Membership etc.
*Note: For Duos, gender is not a consideration like in our other programs.
How to Register
Read the registration guidelines, and then register online once registration opens.