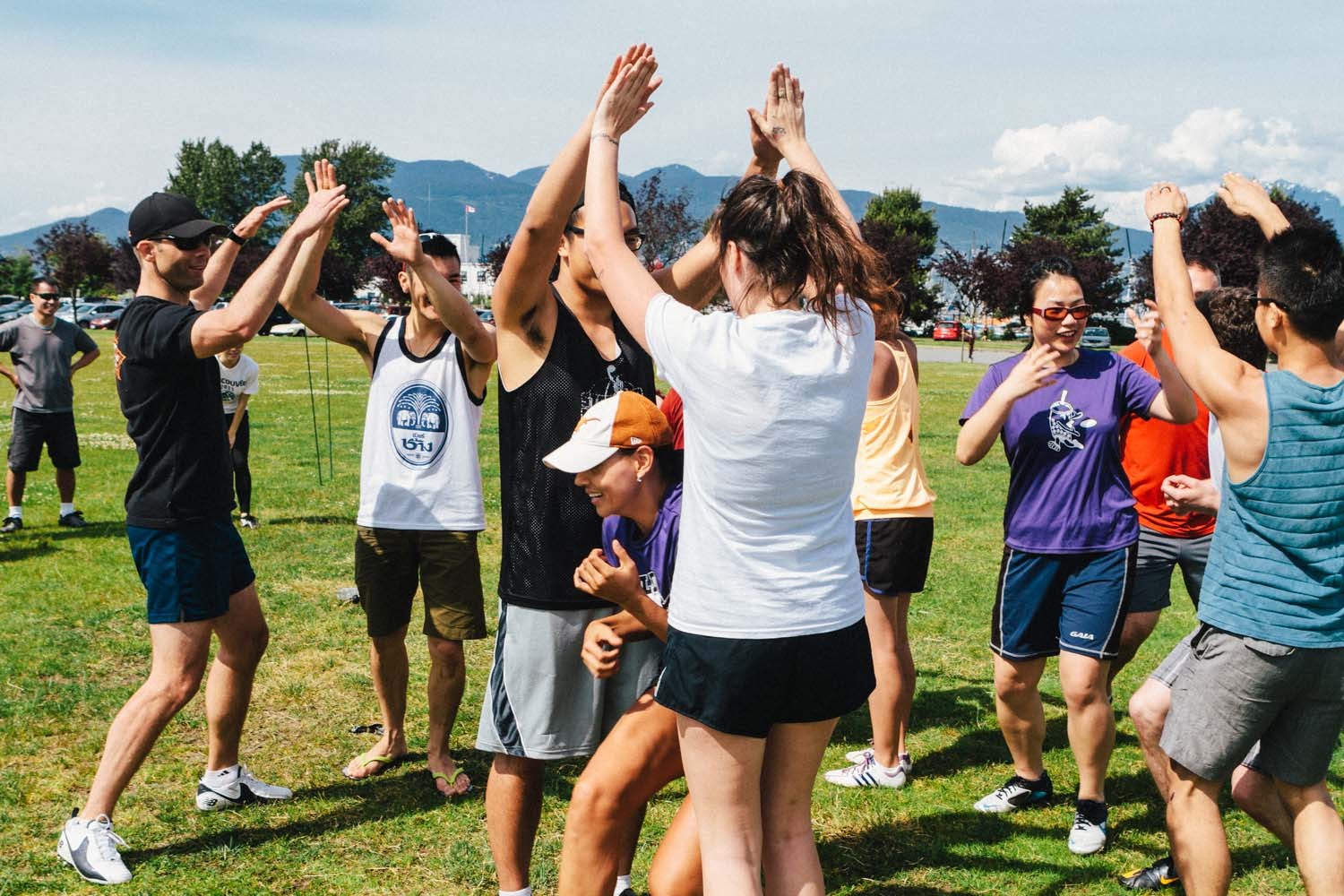 When we ask players what they love about ultimate, almost everyone says some variation of "the people" or "the community". Playing is one great way to harness that joy. Another way is through VUL Meetups!
Why Meetups?
Meetups are small gatherings of like-minded people. Sure, we all have ultimate in common, but what else do we have in common? You may attend a VUL Meetup because it's your thing, because you want to see if it's your thing, or because your friends are going. 
No matter what your reason is, you'll get to meet other VUL members, make wider connections in the community, and do something fun.
---
Winter 2020 Meetups
Board Games
What ultimate player doesn't love board games? Join us for a board games night! We run these once per month in Winter-Spring except for December when we have curling. 
Next Dates: January 24, February 21
Time: 730-10:30(ish) pm
Location: 12 Kings Pub (12th and Kingsway)
To Bring:  Your favourite board games to play! We'll have some on hand, but we could definitely use some more.
Sign up: Jan 24
Trivia Bash
Back for another year!  
Date: April - exact date TBD
Time: TBD
Location: TBD
To Bring: Spirit (and team costumes?)
Sign up: Registration will open in February. For now, read about the 2019 Trivia Bash. 
---
Become a Meetup Host!
Do you love one of the activities we are planning? Are you an outgoing person who is interested in getting more involved in the VUL? Join our community of meetup hosts, you'll get some great perks! You can join anytime. Read more on our meetup hosts job page.