U19 Skills Series - Play, Train and Tournament with Misfit Winter 2022 
Registration for Misfit Winter 2022 program includes a non-optional tournament, gym program and field skills series. If you are unable or do not want to participate in all three parts of the Misfit program advertised please register for one of our other U19 Skills Series.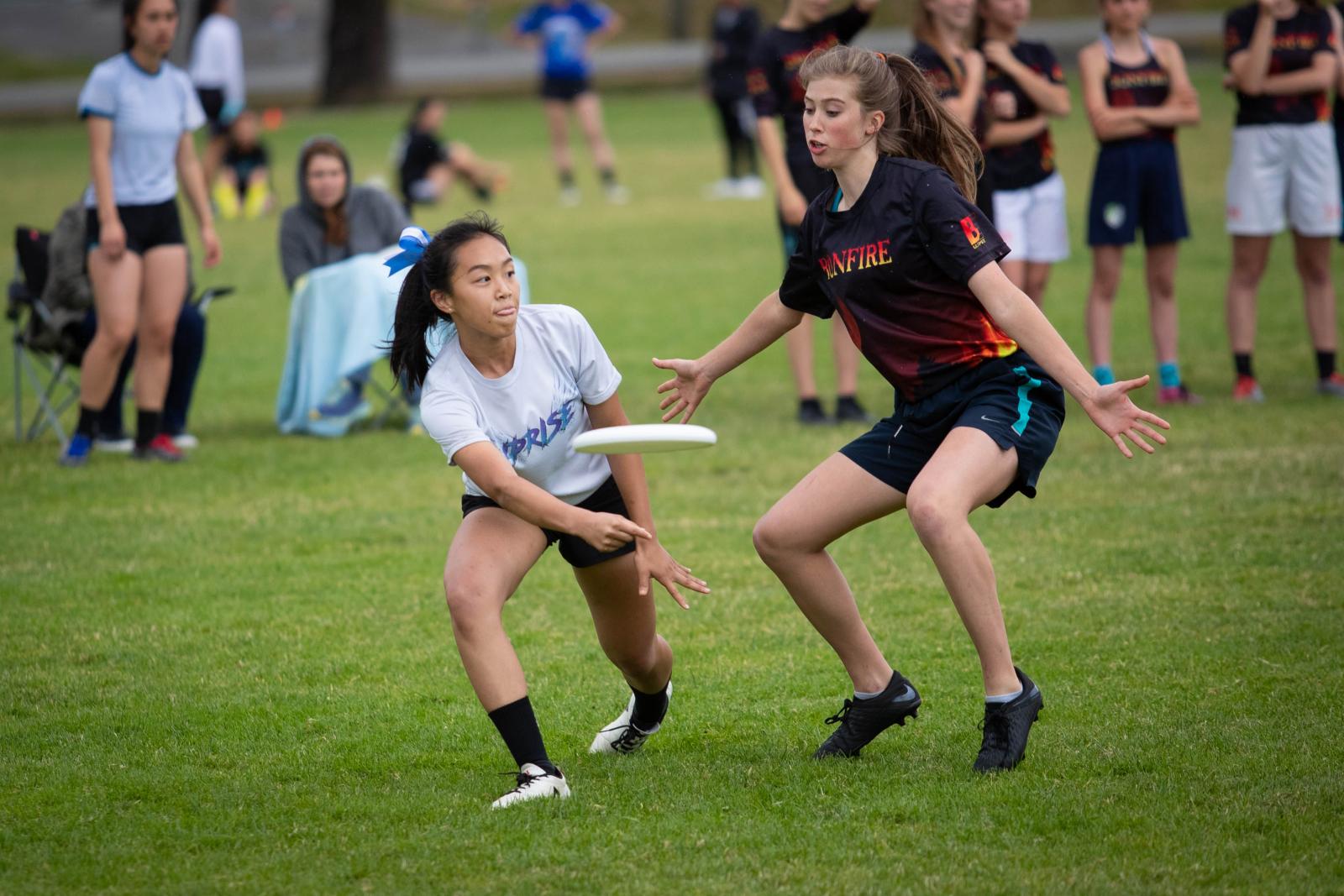 The U19 Skills program for Winter 2022 is not only continuing working with the Misfit Club Coaches, the U19 Skills Series on Sunday evenings but the Misfit program is adding a weekly gym training program for all attendees. 
What better way to up your ultimate game than to add an offseason training program. The gym sessions will focus on building muscle and strength to help athletes to become more explosive on the field. The ultimate skills program will continue to develop ultimate skills on the field with a mix of drills activities and scrimmages. 
Misfit is also looking to compete in a U.S Tournament in March. This is a great opportunity to play competitive ultimate. The tournament costs are not included in the program registration fees, and to be determined when all details, COVID policies, Border Rules are known. 
This is just not for club players, but for all who are looking to develop their game, run and work hard. And more importantly - to have fun. 
Join your friends and favorite coaches this upcoming Winter 2022 Season. REGISTER EARLY as space is limited! 
Playing and Gym Program Info
Format: A co-ed skills development program with a mix of drills, activities and scrimmages
Registration Limited: 40 (20 men-matching players, 20 women-matching players)
Duration: 11 weeks at Point Grey Turf Field
Days: Saturdays (various times) & Sunday evenings
Times & Locations -
Age: 15-18 years old (or skilled younger players on a case-by-case basis)
Inclusivity: All players are welcome, including LGBTQ2+ and transgender.
Seven Hills Invite -  U.S Tournament Information 
Date: Tentatively March 12-13, 2021
Location: Lacey or Mt Vernon, Washington
What is included: 

Tournament Fees include: transportation to and from tournament, hotel fees and tournament entrance fees only

What is not included:

Extra costs for participants: food and spending money

Vaccination Requirements: Players must be double vaccinated
Travel Requirements: Players must have a valid passport to travel into the United States
Important Dates for 2022
| | |
| --- | --- |
| November 22                               | Registration Opens - 5:00pm |
| January 16 | All Programs Start |
| February 14 | Registration Closes - 5:00pm |
| March 27 | All Programs Finish |
2022 Fees - Misfit Single Registration 
| | |
| --- | --- |
| U19 Skills & Gym Program (11 weeks)                       |        $500 |
| VUL Reversible Jersey (optional) |         +$20.00 |
How to register
All players should be in high school, from age 15 to 18 (grades 10-12). However, we will consider younger players on a case-by-case basis.
Complete these steps to register:
All registration is done online, with payment accepted by credit card, Visa Debit, or e-transfer.
Make sure to choose the right location when options are presented.
If a player registers themselves, they must also get Parental Consent. Emails are sent to the player and parent/guardian with instructions. 
If you have a question, check out our Youth FAQ for answers. If you still need help, email youth@vul.ca