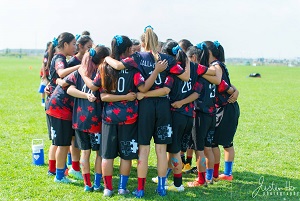 Founded in 2008, Misfit Ultimate is Canada's largest youth ultimate program with 11 teams and 300+ participants each year.
Duties and Qualifications
As a Misfit coach, you will be responsible for attending your team's practices and tournaments and developing a positive, inclusive, and spirited culture within your team. Ideally, you will be passionate in developing the game of ultimate with youth, and will have experience playing ultimate in a competitive environment
Benefits
Coaches will receive required training, a stipend, and a travel subsidy (if applicable)
Read the full job description for a more complete list of duties, qualifications, and benefits.
Applications
Coaching applications for the 2019 summer season are now closed. 
 
Applications for the 2019 Athlete Health Liaisons (AHLs) are now open and will close May 25, 2019.
Apply to be a AHL here
Read the full description here about being an AHL.
Please feel free to email the Misfit Coordinators at misfit@vul.ca if you are are interested in AHL coaching opportunities.