Posted by Craig on May 3, 2013 1:08 am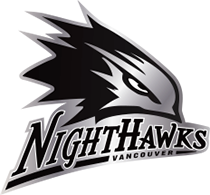 Kick off your Summer Ultimate season by watching Vancouver's second professional ultimate game on Saturday, May 4th vs Portland Stags.
Teams of 10 or more get a 40% discount on tickets! Check out the Nighthawks website and email grouptickets@vancouvernighthawks.com with your team name.
Or use the VUL Promo code for 20% off individual tickets (ask your captain for the code).
Be sure to bring cash to the game so you can buy some of our new 2013 merchandise!