Reign couldn't run without the hard work and skill from these 2 Reign coordinators!
Jenna McDonald has been part of the ultimate community since 2013. She has played in both youth (Mischief) and mixed (Fable) club programs during this time. This is her first year as a coordinator for Reign Ultimate and she hopes to help the Richmond program continue to grow.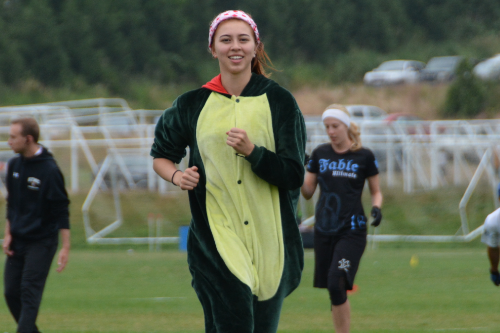 ---
Joey Zhang is in his second year coordinating the Reign program. This year, Joey will serve as an advising coordinator. Joey started playing ultimate in grade 8, on the junior team with a bunch of friends. He then continued to play for his high school ultimate team until graduation. Back when Reign (Savage) was still in its grassroots phase, Joey had already started to participate in summer ultimate with the program. Dating back to the original Pandamonium days, Joey has now been involved in Richmond summer youth club ultimate for 8 years. Now finishing his 3rd year studying at UBC, Joey wishes to continue to contribute to youth ultimate.