Strange Fellows Brewing opened its doors to the community in late 2014 on Clark Drive in East Vancouver, quickly becoming known for the depth and quality of their beer.  Started by two former ultimate players, Iain Hill and Aaron Jonckheere, Strange Fellows' beers are inspired by the creativity found on the West Coast and the tradition of the Old World.
Strange Fellows Brewing celebrates the Strange & Extraordinary! Their tasting room, regularly voted one of the best in the city, is open every day from 12pm to 8pm Sunday to Thursday, and 12pm to 10pm Friday and Saturday.
There you can have a glass or flight of beer along with light snacks, fill your growlers, and buy special releases of packaged product. Check out the Strange Fellows Brewing website for more information on current beers, special events or anything else. #KeepitStrange
Contact
1345 Clark Drive (b/t Venables and 1st Ave)
604 215 0092
VUL Member Discount!
Current VUL members get 15% off glasses of beer, growler fills and flights of beer. Tell the staff you are from the VUL and they'll ask you a question or two. 
2019 Summer Division Prizes
One team in each division of Summer League wins beer from Strange Fellows!
We do a weighted draw based on community contributions. This includes submitting scores on time, ensuring your team has a female captain and rules guru, and volunteering. We also award a prize to the overall championship team on each night.
2019 Team Sponsorships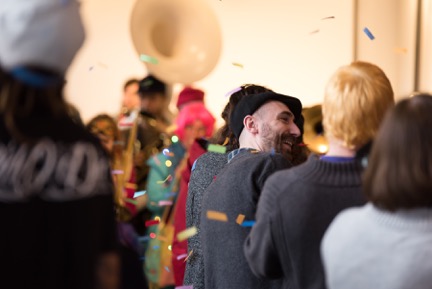 As part of our partnership with Strange Fellows, we will be administering team sponsorships on their behalf for half price beer! Each team sponsored will receive a gift card that can be used for growler fills at Strange Fellows. We have $5,000 in beer to distribute in the following manner:
Sponsorships will cover 50% of the cost of your beer. For example, if you receive beer valued at $250, $125 will be sponsored and your team will pay $125.
Sponsorships will range from $75 - $225 (So you'll get $150 - $450 total value of beer), depending on the number and amounts requested.
Interested captains should let us know by May 7, 2019 with the amount you are requesting, a short introduction of your team and why you feel your team deserves the sponsorship.
As part of the sponsorship, teams are requested to attend the brewery at least once after games for 50% off beer at the tasting room. Teams who don't meet this request will not be eligible for sponsorship next year.