Strange Fellows Brewing opened its doors to the community in late 2014 on Clark Drive in East Vancouver, quickly becoming known for the depth and quality of their beer.  Started by two former ultimate players, Iain Hill and Aaron Jonckheere, Strange Fellows' beers are inspired by the creativity found on the West Coast and the tradition of the Old World.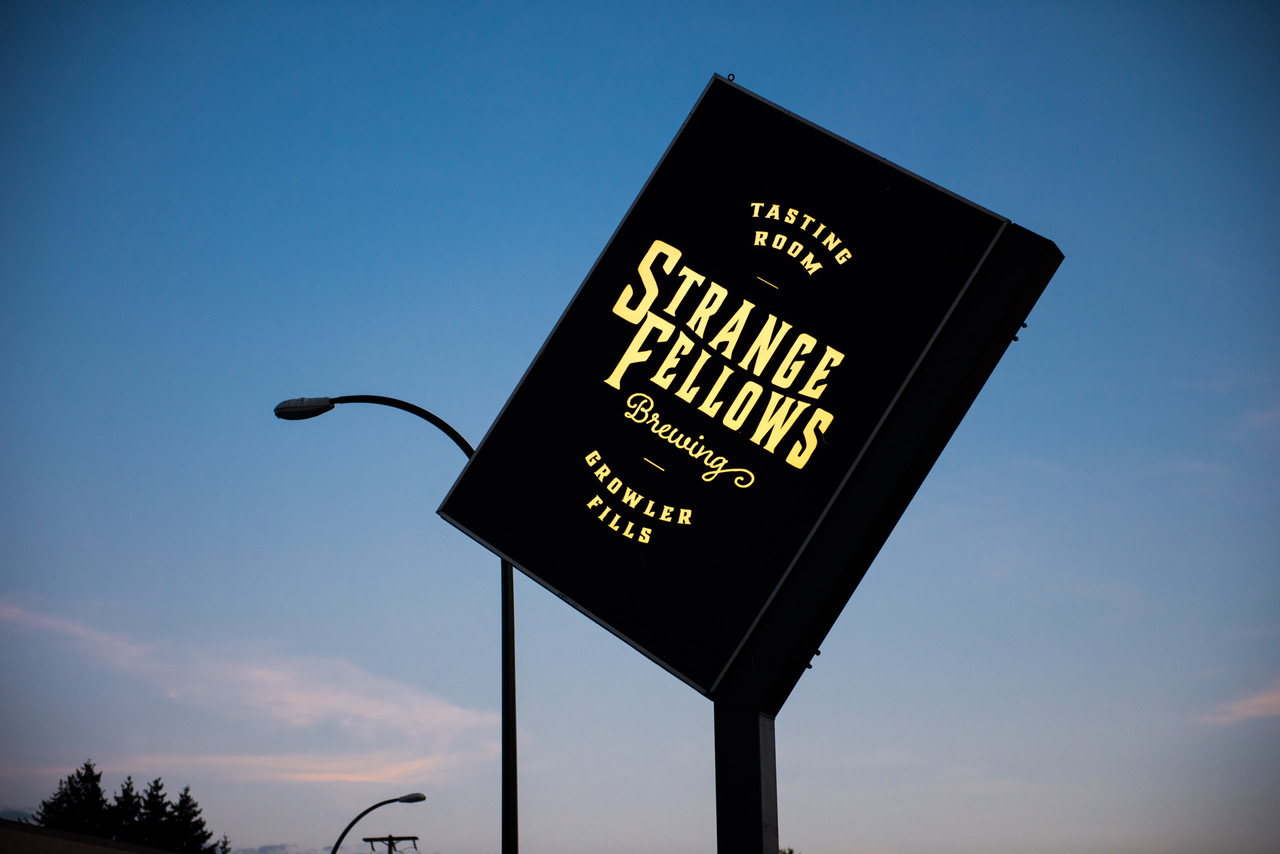 Strange Fellows Brewing celebrates the Strange & Extraordinary! Their tasting room, regularly voted one of the best in the city, is open every day from 12pm to 8pm Sunday to Thursday, and 12pm to 10pm Friday and Saturday.
There you can have a glass or flight of beer along with light snacks, fill your growlers, and buy special releases of packaged product. Check out the Strange Fellows Brewing website for more information on current beers, special events or anything else. #KeepitStrange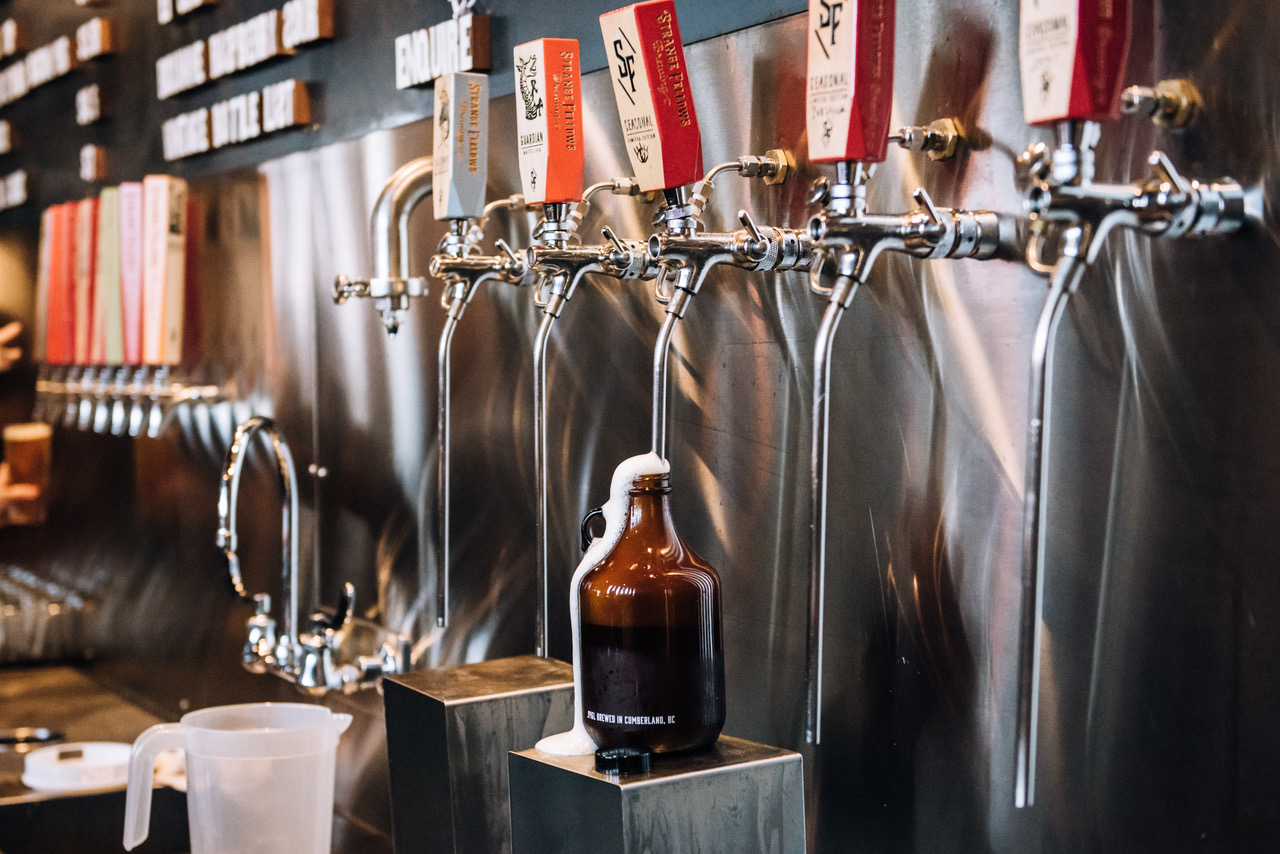 Contact
1345 Clark Drive (b/t Venables and 1st Ave)
604 215 0092
2021 VUL Member Discount!
Current VUL members get 15% off glasses of beer, growler fills and flights of beer. Tell the staff you are from the VUL and they'll ask you a question or two.