Note: We've adapted our Summer programs to align with provincial guidelines. See our Adult Options article for more information.
---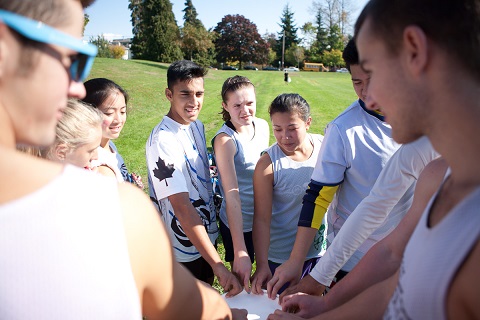 It's time to get outside and play! We can't play games yet, but you can run practices.
Does your league team want to get together this summer? Set up a weekly team practice to build your skills and connect with each other!
Never ran a practice before? Unsure what activities are safe to run? We will provide you a list of modified drills that you can use! Captains will be responsible for ensuring the VUL protocols are being followed. 
You may request your top three fields in Vancouver and we will do our best to accommodate. See the list of available fields for Cycle 2.
There are 3 registration options for Cycle 2:
Early Bird: If you register by July 19!
Normal: You may request your preferred fields, but there is no guarantee. You may move locations each week depending on demand. We will use high-quality grass fields first, then turf fields.
Specific Field: You choose your field(s). You will be asked for your top 3 choices in the event of a conflict. If need be, fields will be assigned on a first come basis. 
Playing Info
Duration: Two 4-week cycles starting July 1st. Register for one cycle at a time.
Schedule: Mon, Tues, Wed or Thurs evenings. Fields are available from 6:30 - 9:00 pm.

NOTE: Space is limited on Tuesdays and Thursdays in Cycle 2. 

Location: Multiple fields - request your region!  We will use good grass fields first. Turf fields can be requested for a premium. 
Age: 19+, or 17+ with parental consent
Important Dates for 2020 - Cycle #2
| | |
| --- | --- |
| July 13 | Registration Opens for Cycle 2 |
| July 26 | Registration Closes |
| July 27 | Captains Meeting Online - for teams not in Cycle 1 |
| July 29 | Cycle 2 Starts |
| Aug 25 | Cycle 2 Ends - final night of summer practices |
Fees for 2020
| | |
| --- | --- |
| 4 weeks - Early Bird (July 19) | $200.00 |
| 4 weeks - Regular | $250.00 |
| 4 weeks - Specific Field | $300.00 |
This works out to only $3-4 per player per night!
How to register
Registration will be open on a first come, first serve basis once registration opens. 
Read the full Registration Guidelines and then register online once registration opens.