Vancouver's Kick-Off event for Summer!  A jam-packed fun-filled day of workshops, clinics, tradeshow, BBQ, pickup games and more!
When & Where
Saturday, April 29 at Vancouver Technical School and Van Tech turf field
For captain's meeting, please arrive between 9:15 and 9:45 to sign in. Enter at the North side, from Broadway. 
Those arriving for clinics only may come straight to Van Tech Turf field
BBQ will be held in the court yard south of the school
Schedule:
Registration is required for all workshops and clinics -- see links below.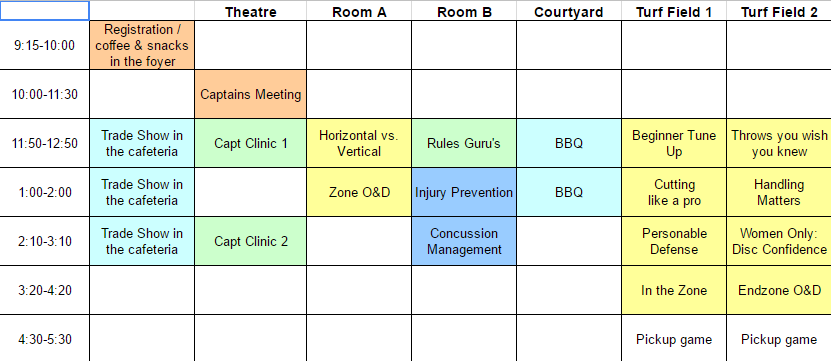 9:15-9:55
Captains Registration and Snacks
10:00-11:30
Captains Meeting - all teams must send a captain
11:50-12:50
1:00-2:00
2:10-3:10
3:20-4:20
4:30-5:30