Overview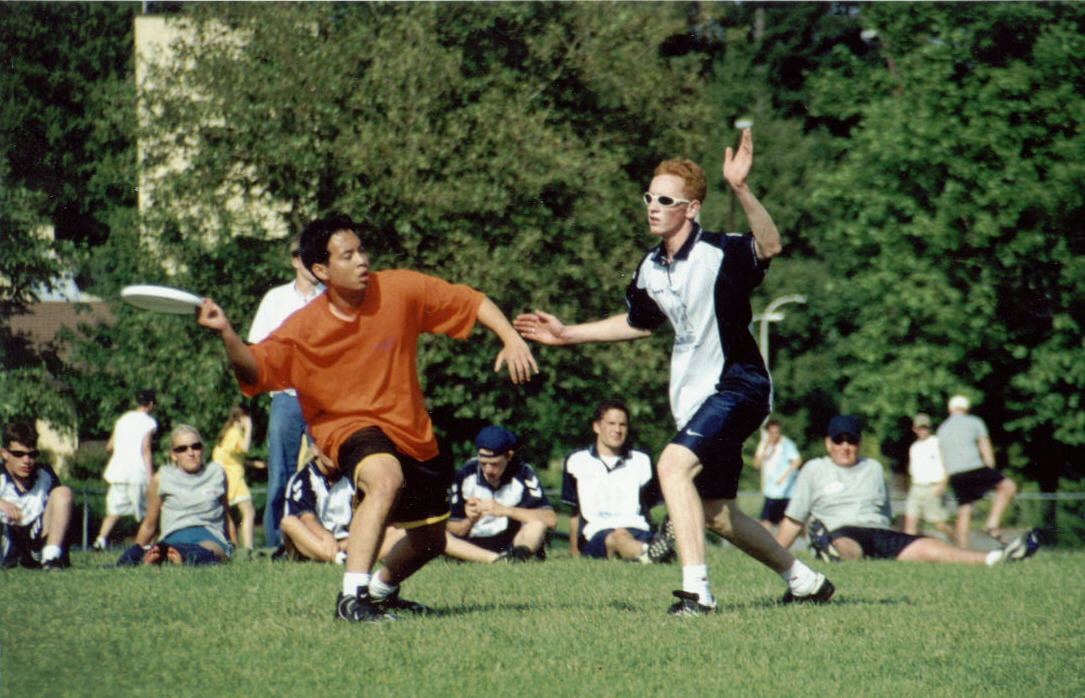 Ultimate is the perfect youth sport! It's fun, low-cost, and encourages sportsmanship, respect and fair play.
In 2017, we are offering camps during Spring Break (March 13-17), and during the Summer (entire month of July).
The camps are designed for kids (beginner and intermediate) to learn the basic skills and concepts of the sport in a fun and encouraging environment.  We'll teach with an inclusive and hands on approach through playing a variety of fun disc related games, with an emphasis on the values of Spirit of the Game (SOTG). 
Event info
8-11 Years Old - Morning Camps: 9am-12 pm. - Spring and Summer
11-14 Years Old - Afternoon Camps: 1pm - 4pm. - Spring and Summer
11-14 Years Old - Full Day Camps: 9am -4 pm. - Summer only
Each participant will receive a VUL disc (frisbee) and is asked to bring a light and dark jersey, cleats, and water.
2017 Dates, Location and Fees
Spring Break
All Camps will be hosted at Memorial SW and run from March 13-17. The site has washrooms, and a playground for siblings.
Fees are $175 for five half-days of instruction, either during the morning or afternoon options. This price includes a VUL disc.
Summer
Dates, location and fees will be posted in the spring.
How to register
First come, first serve via our registration page. Spring Break registration is open NOW.
NOTE: If you are the parent, when you first create a website account, select the "Parent" option and enter your own information. You will be asked for your child's information when you register for the Camp.