Posted by Craig on April 16, 2014 2:35 pm
Contributed by VUL partner Rackets & Runners. *Note: Rackets & Runners no longer sells cleats*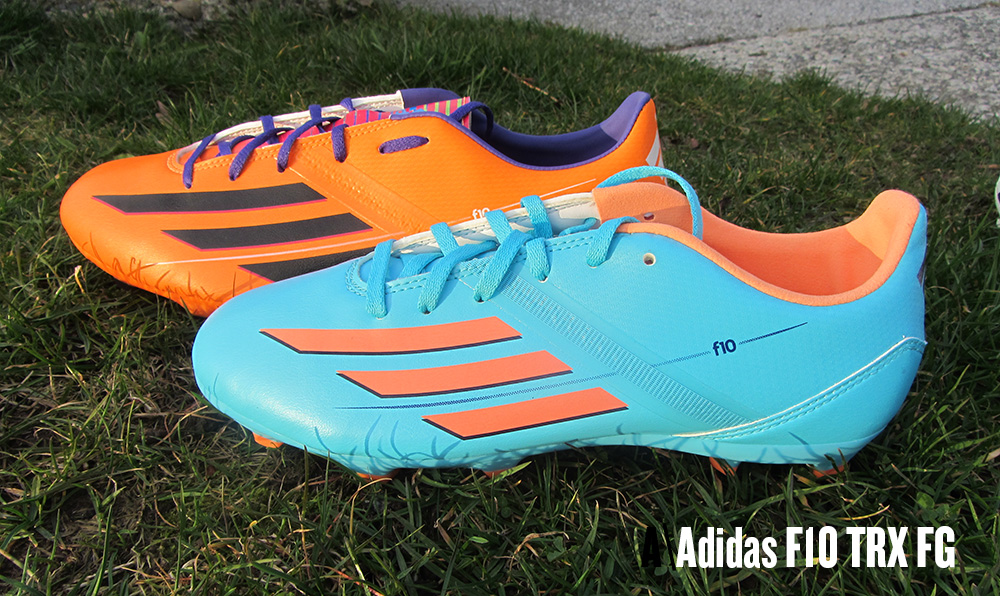 Footwear for Ultimate
Aside from a disc and spirit, cleats are the most important piece of equipment for an Ultimate player.  As there are currently no cleats readily available on the market specifically designed for Ultimate; players must use footwear meant for another field sport.  In our experience shoes meant for Soccer and Football are the best to use for Ulti, but there are considerations to be made when selecting the right pair.
Fit
The fit of your shoe trumps all. No matter how light, technology laden, or well reviewed online, if your cleat doesn't fit you properly it won't perform well. Do not get too hung up on the size marked under the tongue, as every model of shoe fits a little differently in length, width, and depth. You should have a some extra length at the front for your toes and enough width in the toebox and midfoot  of the shoe for it to be comfortable.  Ensure the fit is snug enough that your forefoot does not slide from side to side when cutting. Your heel should not slip. Your cleats should fit comfortably when you put them on, they will break in a little as they are worn.   
Structure
Ultimate is a sport that requires quick acceleration and sharp changes of direction, your cleat should have a rigid sole plate and a firm heel counter. Some flex in the forefoot is required, but from the midfoot to heel the shoe should be resistant to tourque, twist, and bend.
Cleats
The sole of your shoe should be suitable for the surface you are playing on. Molded cleats consist of shorter and more studs on the bottom, and are suited for a greater variety of fields and field conditions.  Rounded studs are more effective on turf and allow your foot to pivot more easily than blade type studs. A cleat that does not allow your foot to pivot a little, increases your risk of knee and ankle injury. Removable studs are usually meant for soft and wet grass fields. Metal studs are not allowed in the VUL.
Football vs. Soccer
Soccer shoes are meant for kicking a ball, so the upper is usually softer than that of a football cleat, this translates to the shoe being a less supportive and less durable. Football cleats, while more supportive than a soccer boot, are usually heavier.  If you choose a football shoe, pick one that is designed for a speed position, like receiver vs. a heavy, sturdy, shoe designed for a lineman.  
Rackets & Runners has brought in men's and women's cleats we feel are best suited to the sport of Ultimate based on the criteria listed above.  We are happy to offer advice on fit and function, and our fit guarantee ensures that you will never be stuck with a pair of shoes that doesn't work for you.
---
Author Bio: Dave D'Arge has spent 20 years working in the sporting goods industry and 8 playing Ultimate in the VUL. He knows a thing or two about shoes, and will layout for beer.